__________________________________________________________________________________
we spend Pearly's birthday having dinner at THE CANTEEN, by les amis.
it was supposed to be a French restaurant, but it actually adapted more of an 'east meets west' concept where Chinese dishes were fused together with western.
My set dinner consists of:
Appetizer: Smoked Salmon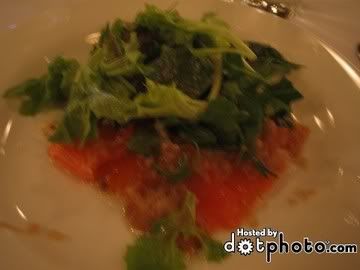 too salty for my liking.
Soup: Cream of Mushroom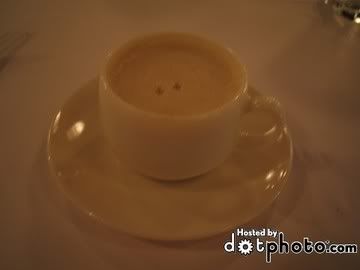 looks like a cup of espresso?
well, that was what we thought too ;p
but it's really soup!
and we had to slurp it down like coffee =D
Main Course: Steak with fries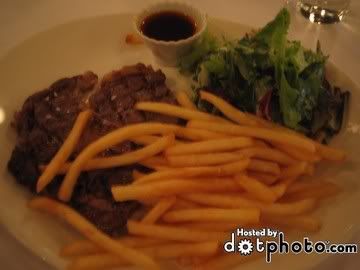 this is absolutely yummy!
i'm craving for it now.
Desert: Tiramisu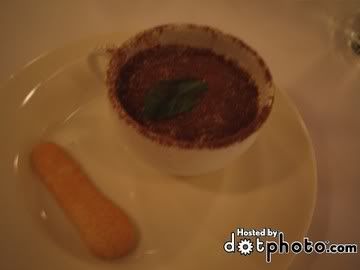 great way to end the meal.
some pics of what the others had:
Seafood Pasta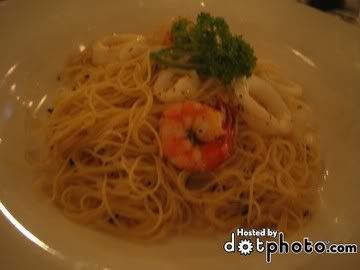 better off with fried bee hoon at my house downstair's kopitiam.
Some Apple Desert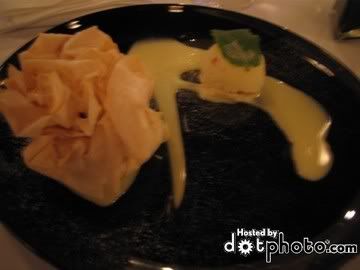 loved the lychee sorbet.
Baked Bananas with Ice Cream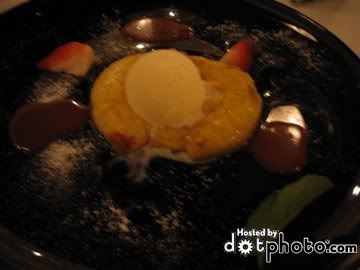 ______________________________________________________________________________
Golden Mile steamboat
when we reached there, it was extremely crowded!!
and the place was huge!
the whole basement belonged to one owner.
even with the huge space, it didn't cater for enough customers.
many people were standing around looking for seats.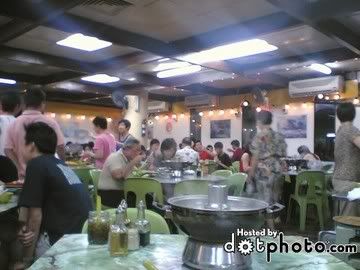 service was really efficient, our food came almost immediately despite the crowd.
but we were very very disappointed with it.
it was soooo normal.
steamboat at Xian De Lai, Bugis was anytime better than this.
definitely overrated :(