this is an all-in-0ne entry:
pics taken on TWZ's birthday!
we went to a nice and cozy KTV pub at Tanjong Pagar, Crazy Hours.
it's big and spacious and we had a cozy little corner where we could shout, scream, play games like little kids.
nevertheless, we had fun.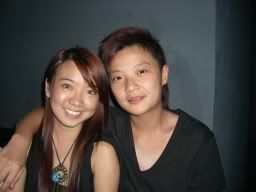 Happy Birthday!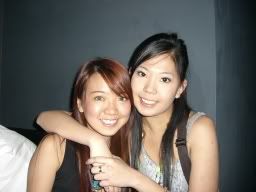 you see!
this jac lee ah, trying to do what she did to Gerald on me....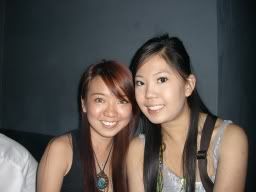 but luckily, i politely siam-ed *lol*
The game players.
i want to laugh at Buah Chee Chee and Buah Ku Ku.
my purchases of the week: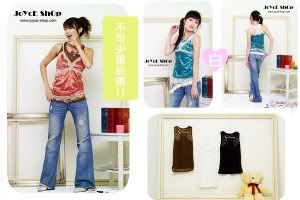 Lace Racer Back and Red Cami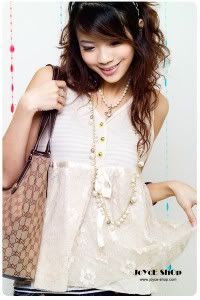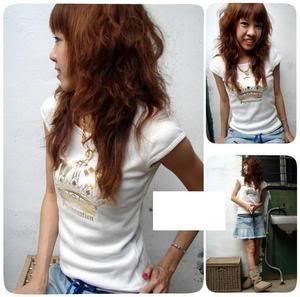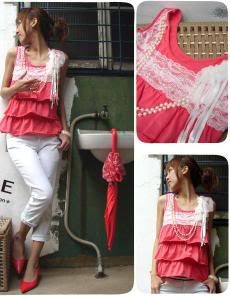 my god, i shop like there's no tomorrow.
pls don't inform me of anymore sprees online from now!
Latest food reviews:
Parklane Deli House Steamboat
this is along Liang Seah Street, just opposite Can Cafe.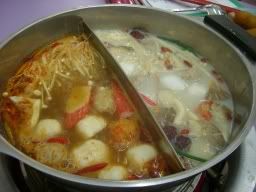 it only costs $13+ per person for unlimited buffet.
some of my friends love this place as they claimed it has excellent soup base.
but for me and Bing, we found it quite normal.
though i feel the tomyum soup base is much nicer than the one at Parkway's.
but it's cheap!
well, individual's have different tastes.
one's meat may be another's venom.
the porridge base steamboat is also available here and it's highly raved about, i feel like trying it soon!
Crystal Jade, Macau Snacks
AT Parco Bugis Junction.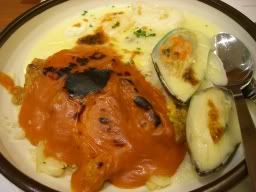 Seafood and Pork Baked Rice.
this is fantastic, it comes in 2 kinds of gravy,
tomato and cream respectively.
i like both equally!
7/10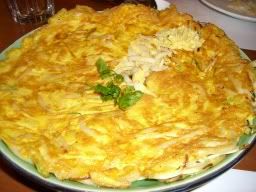 Fried Udon
looks very irresistable right?
it's not, looks can really be deceiving.
all i can say is, i have tasted way better fried udon than this.
skip it.
5/10
Thai Delight from Tampines Pasar Malam!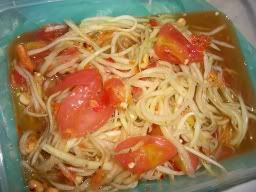 Papaya Salad (with added chillies)
i crave for this day in, day out.
it makes my taste buds numb and my tears flow, i'm not exaggerating.
one word,
shiok
$2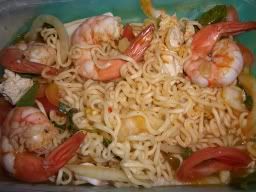 Mee Salad.
Even my mum says it's very fragrant.
$3
i love thai food!
this stall is operated by Thais and what you'll get is EXACTLY like the ones you find along the streets of Bangkok.
the pasar malam will cease on the 26th of this month and i'm gonna miss it so much.