hey peeps!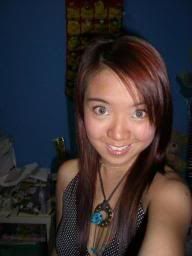 i dyed my hair again!
i'm loving this shade so much :)
last nite at zouk was pretty fun.
some members of the 'friends forever' gang are currently in Bangkok shopping till their toes are probably dangling and they were not there to join us last nite.
what a pity!
but nevertheless,
i never failed to have my usual main course, flaming lambo.
accompanied by vodka ribena, tequila shots and beer.
met many familiar faces and people whom i haven't seen for ages.
had a nice time catching up with them.
everyone had fun, i hoped.
cuz they all looked like they were enjoying themselves.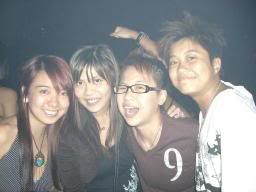 just look at this hilarious pic!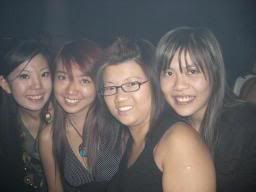 4 sweeties! :P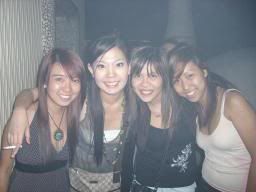 meet joanne, my all time gossip partner!
glad to see you last nite girl, and let's meet up soon, we must do it!!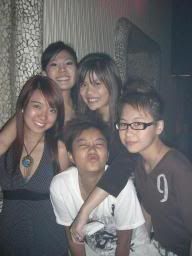 i think we take pictures almost everywhere we go.
i love the camera, and i'm glad my friends do too!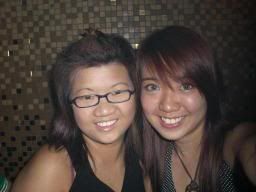 my forever friend cum drinking partner *laughs*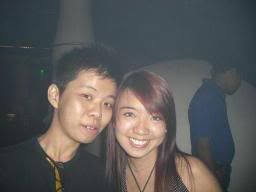 whenever i see Gerald, i have the urge to raise my voice.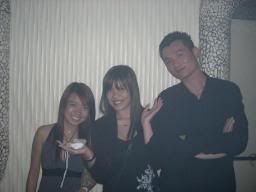 Do,Re and Me.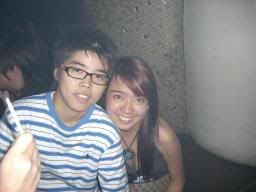 Dustbin man!
you look good here :D
and i made a new friend last night.
she is tall and pretty and her hair is messy but suits her very much.
i like her alot but i'm abit scared of her too.
she makes me excited when i see her but at the same time, abit scared too.
she is alcoholic and i know that whenever i need a drink, she'll be there.
Everyone, let me introduce my new friend to all of you:
.
..
...
....
.....
......
.......
........
.
.
.
.
BABARIAN LEE FROM MONGOLIA!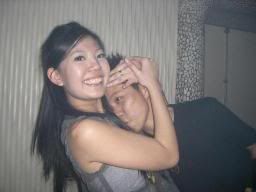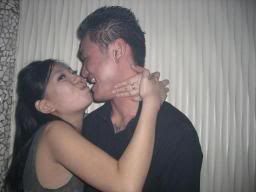 i am very very happy!
cuz she never do that to my head like what she did to poor Gerald's head.
i love Babarian Lee cuz she makes me laugh whenever i see these 2 pictures.