Nail of the week: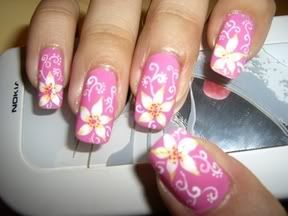 Pretty?
i love them and i hope my nails will never ever grow.
and i bought these at unbelievable prices!!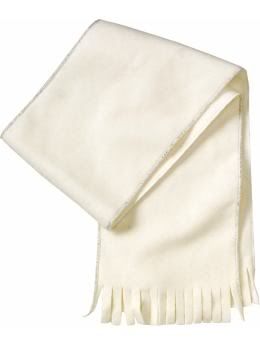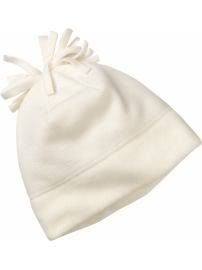 these costs below USD2.00!!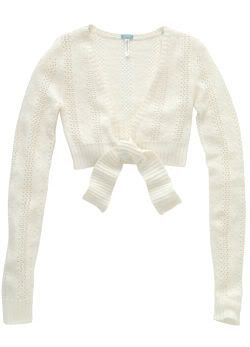 More reviews of food i had during the weekends:
Imperial Treasure Teochew Cuisine
More pics for all of you!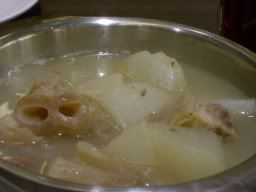 Stewed Beef with Radish.
$12
the radish is yummy and perfectly textured!
gravy was tasty too, the beef wasn't too bad but they also included the "Niu Jing" i think it's cow veins which i don't really know how to appreciate.
overall, i'll rate it 6/10
Teochew fish porridge
this is heavenly!
the soup is wonderful :good:
and fish is sooo fresh and tender!
8/10
Marinated Goose
it's tremendously tasty!
if you're a roast duck lover, you'd love this for sure!
8/10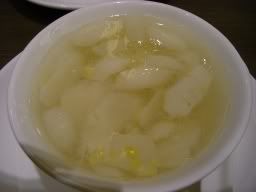 Tau Suan with water chestnuts
7/10
$3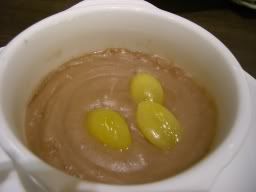 Yam Paste with Gingko nuts
oh my god, i've never had anything so nice before!
and i don't really like yam to begin with but this got me totally hooked! :wub:
it really made my day!
9/10
$3
they have other stuff like hor fun which smells great (the couple next to me were having that)
i love Imperial Treasure, i want to go there everyday!! (i wish)
next,
Sebastian's @ Greenwood Ave.

A part of Les Amis group restaurants
i went to Sebastian's yesterday for dinner and this was what we had: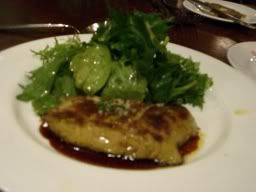 Foie Gras (Duck's Liver)
i love pig's liver but i never had duck's liver before.
it tastes very exotic and i can't really find the right words to describe this but i kinda liked it.
it tastes a little raw though.
$25.00 per piece
6/10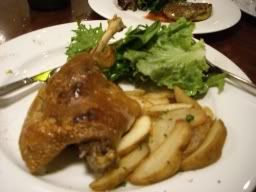 Duck Contif
this is quite nice, the skin of the duck is crispy but very fattening!
6/10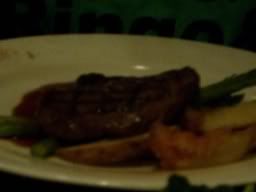 Steak
sorry for the poor lighting.
steak wasn't too bad as well.
7/10
i can't remember the exact prices for the main courses, they cost approximately $30.
other stuff to try: their lobster bisque!
service was fine, the staff were helpful and friendly.
dear elvy was good to us *laughs*
thanks, friend.
but i won't choose to go back here again cuz i expected way better quality for the price i'm paying to dine here.
well, maybe i'm a perfectionist when it comes to food.