Bangkok 2005- Day One
Sorry guys but i can only post this much today as i'm really sleepy now.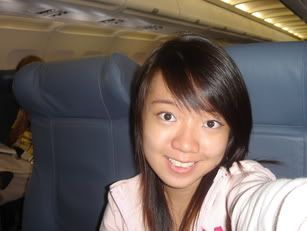 Me, on Jetstar Asia.
The air tickets only costs $135 per person, 2 ways.
what a steal right?
*smirks*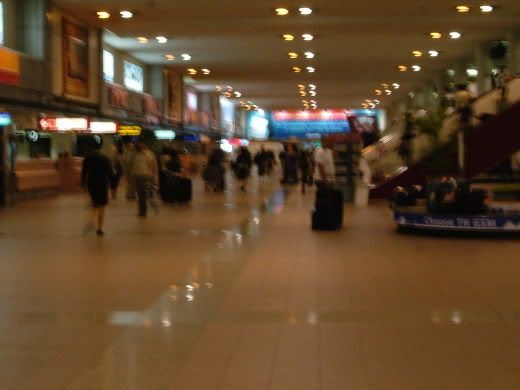 arrived at Bangkok International Airport.
it somehow looks better than before.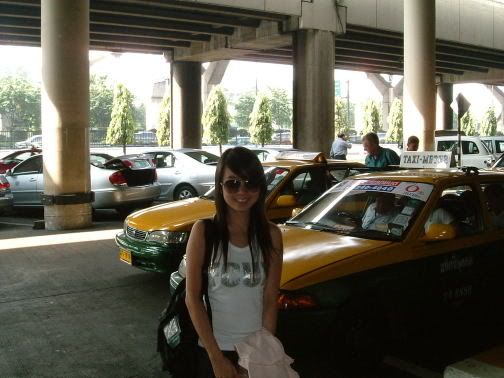 at the taxi stand outside the airport.
airport charges: 200 Baht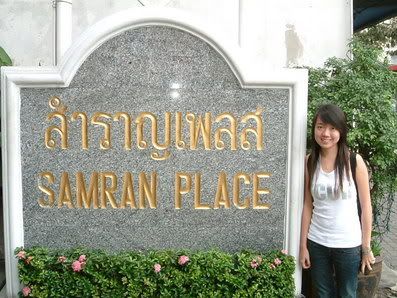 Our hotel!
many cabbies are unfamiliar with this place.
but it's really near Asia Hotel.
Cost: SGD160 for 4 nights.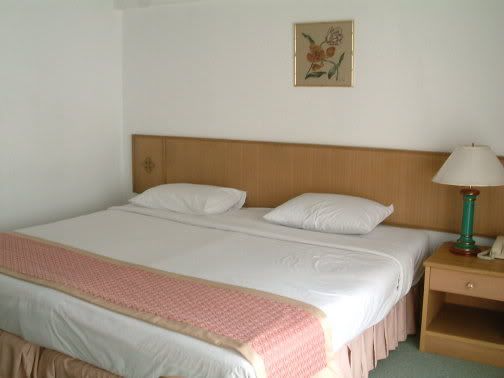 i'm awed by this wide bed.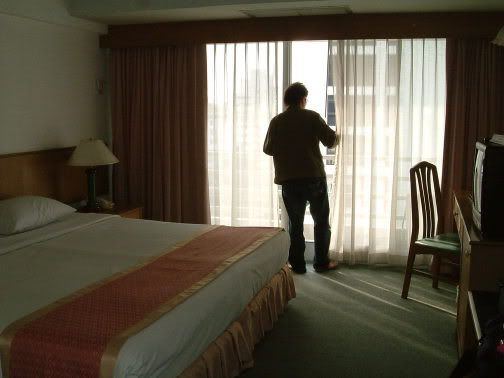 i love the room, it gives me a really comfortable and warm, fuzzy feeling.
tuk-tuk, on our way to our first destination.
Tokyu, we're at Mah Boon Kong.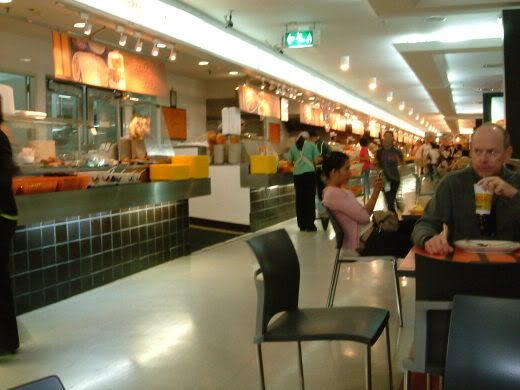 MBK Food Court, highest level.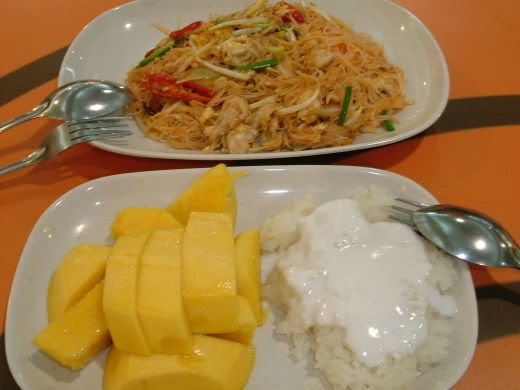 The famous
Mango Sticky Rice
.
if you're sweet toothed like me, do not miss this!
The mangoes are so juicy and sweet.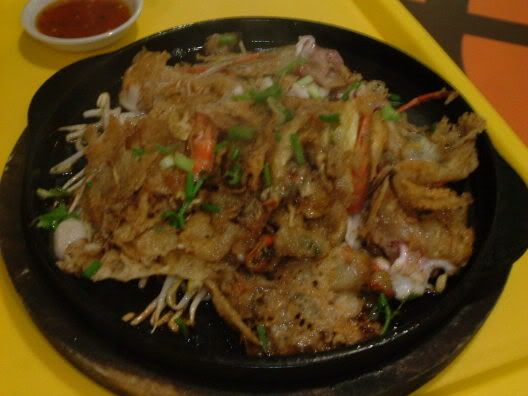 Oyster Omelette.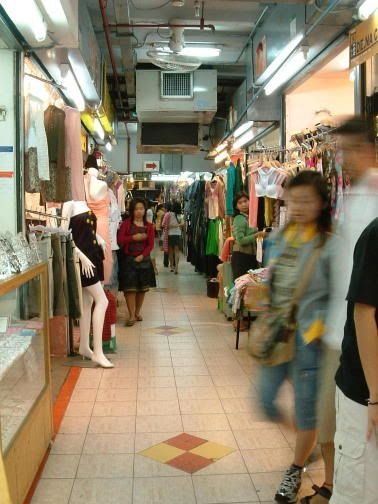 Siam Square.
The shops are lined on narrow walkways.
Trendy and cheap clothes can be found here.
Pigging out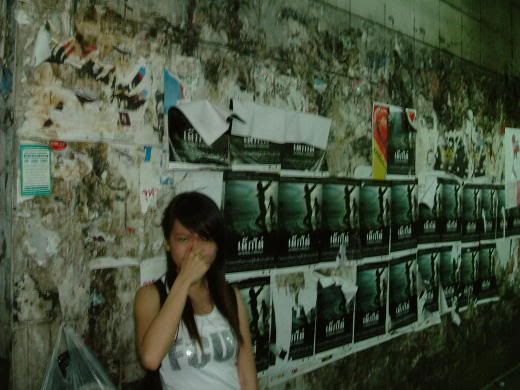 this place reeeeeally stinks!
we're exploring the vincinity.
next stop, China Town.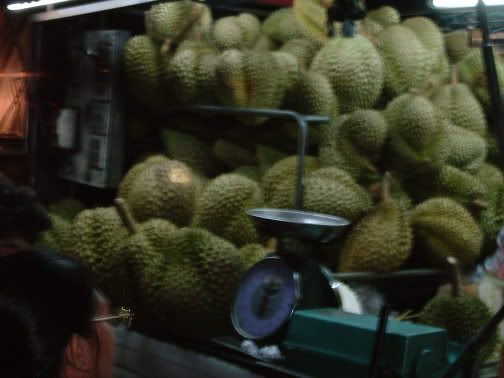 the durians are mega sized!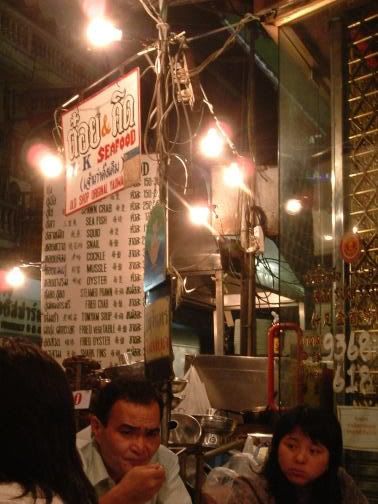 and guess what, we happened to stumble upon the famous
T&K
Seafood which i heard raves about.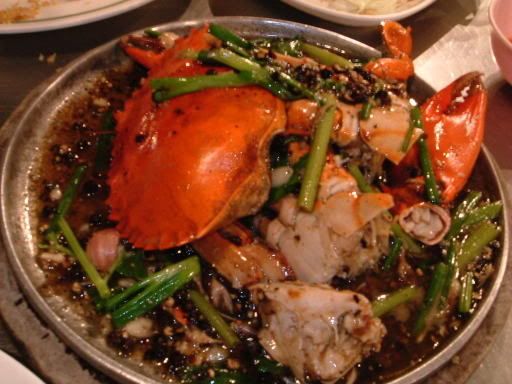 Food isn't really that fantastic.
The crab is really small.
Sharksfin soup was diluted.
but the meal was really cheap.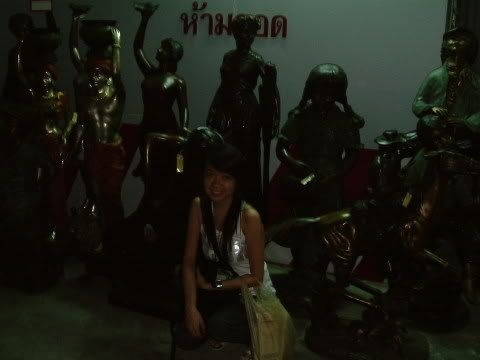 Bronze statues outside Samran Place.
Foot Massage at
Gold Hand Thai Massage
it's just a stone's throw away from Asia Hotel, which is around 5 mins walk from Samran Place.
Cost: 200Baht for 1 hour of foot massage.
that was all for day one.
now, i shall post my shopping hauls from Bangkok.
these are what i brought back: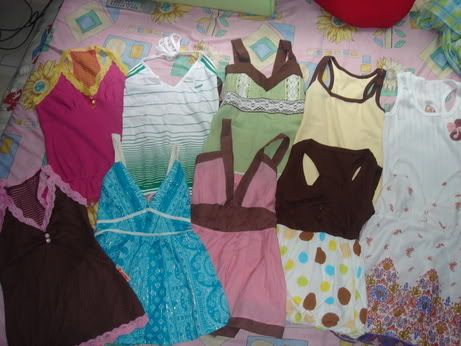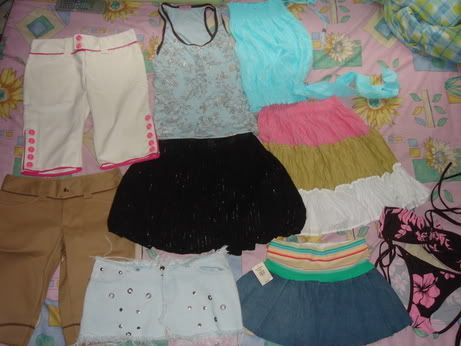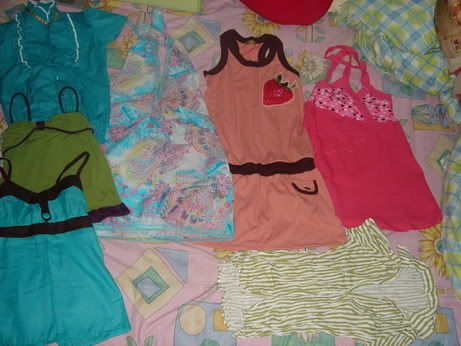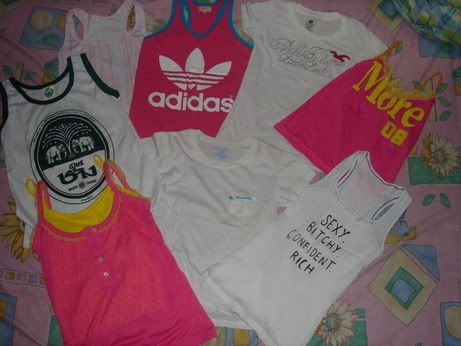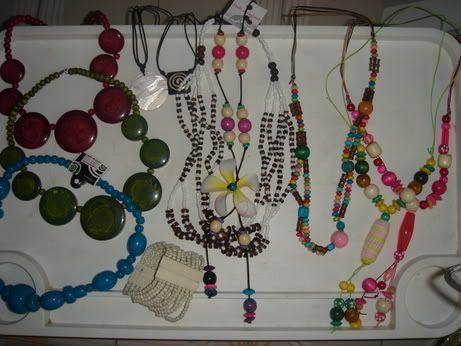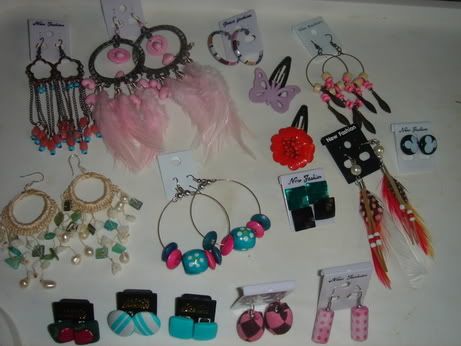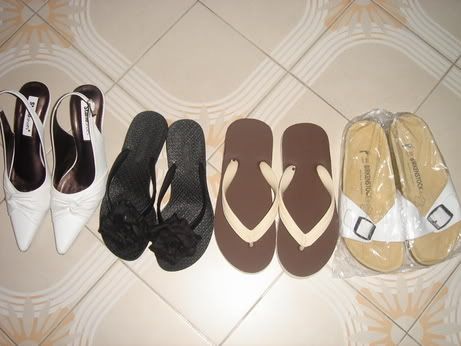 my wardrobe is officially
space-less
i can't squeeze any of these in anymore!
and my room looks like a store room now.
*yawnz*
i'm turning in, will post more pics tomorrow.
pics of our dear friends who joined us on the 2nd day of our trip :)