Day 2 in BKK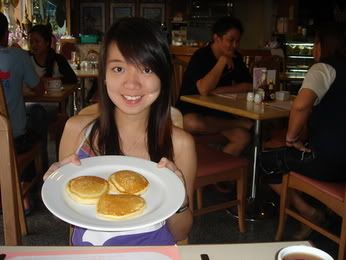 my favourite pancakes from Samran Place!
i had this practically every morning.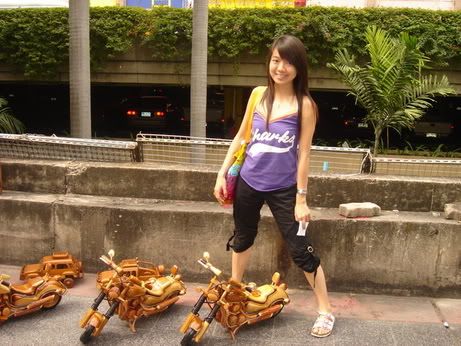 we passed by these while searching for Erawan Shrine aka the famous 4-face Buddha in Thailand where many Singaporeans flock to visit whenever they are in Bangkok.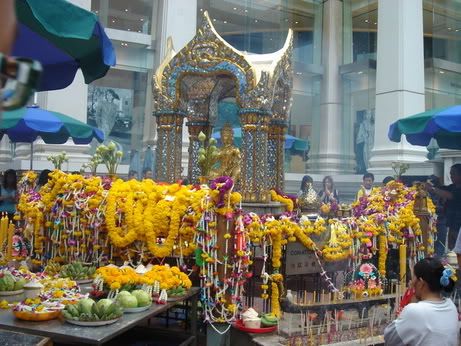 we finally found the place.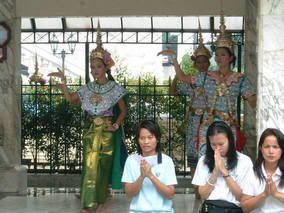 Visitors pay the dancers to dance for the buddha.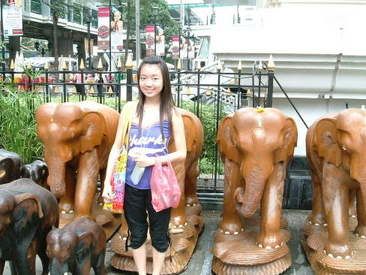 me and Erawan elephants!
our next stop was a visit to the Grand Temple: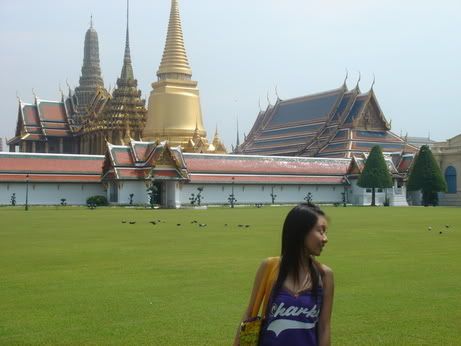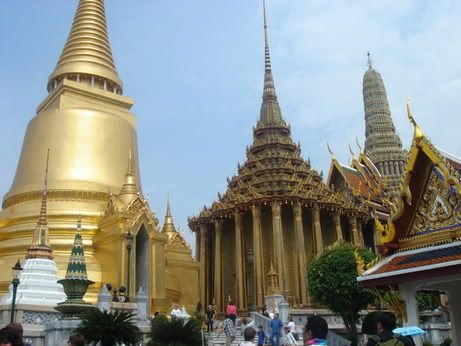 this place is really really huge and i love it to bits!
it's really a "Bling Bling" Palace.
you see, many of the structures are made of shimmering gold and they look really magnificent.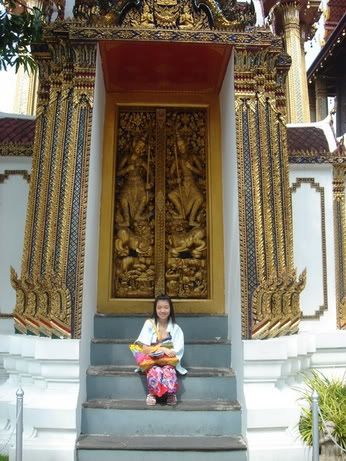 and if you're wondering why we are dressed in such a weird combination of fabrics,
well, we weren't allowed into the Grand Palace in berms or anything sleeveless.
therefore, we had to rent pieces of clothings to cover ourselves before we could enter.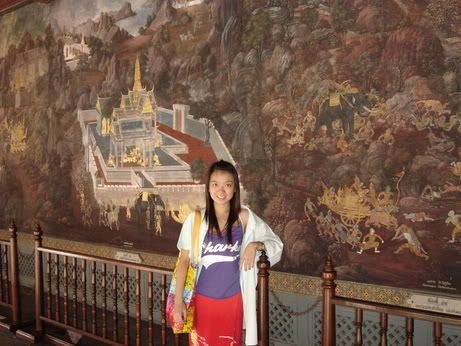 the history of Thailand is exquisitely engraved on these walls in pictorial form.
The guards of
Grand Palace
,
the most exquisite Buddhist temple.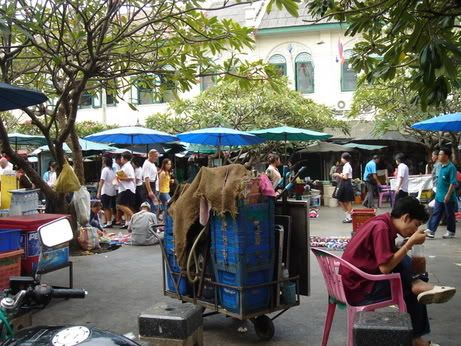 this is the Maharaj Pier.
we're on our way to
Siriraj Hospital Museum
to get there, we'll have to take a ferry in the direction to Wang Lang.
Each ride costs only 3 baht.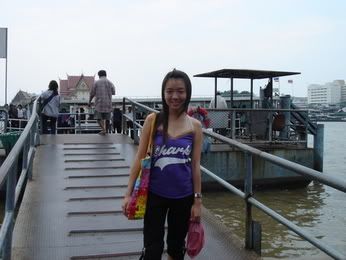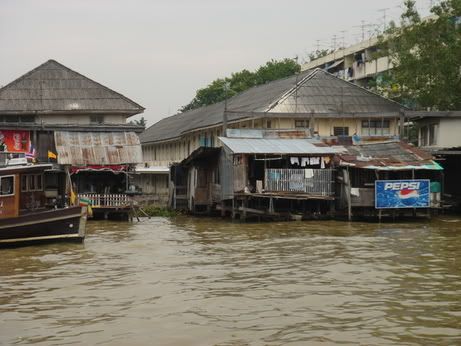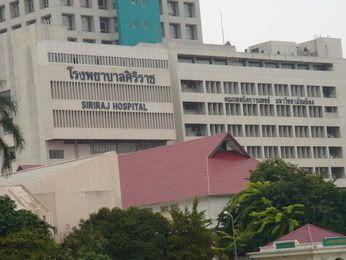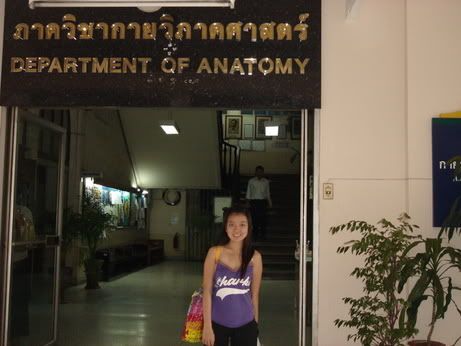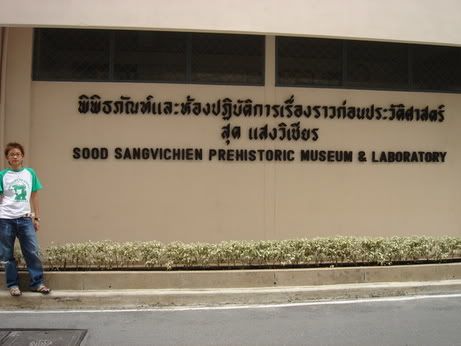 The Siriraj Museum houses real, conserved human bodies, from normal to abnormal ones, from embryos to fetuses to children to adults, most impressive certainly being the large collection of Siamese twin babies of all kinds, and many dead babies kept in jars.
There are also vertical displays of full arterial and nervous systems, lots of human skulls showing what happens when you get shot or get in a car accident, stab wounds through different organs and so on.
rather freaky to be standing right in front of these.
besides us in the quiet museum, was this other girl who looks really pale.
this place activated our goosebumps!
Bing didn't allow me to take any pictures as she insisted that it wasn't too good to be capturing these 'specimens' in the camera.
so, i found some pics uploaded by other visitors online: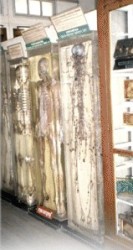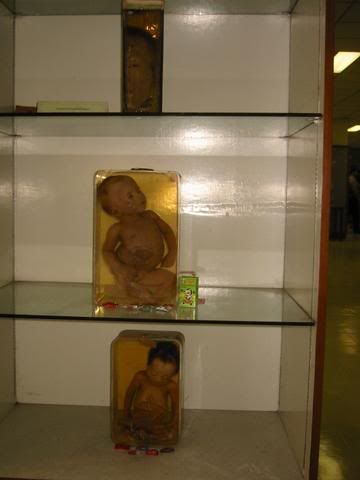 i felt so brave after completing this visit.
it's really an eye opener.
i felt a strong sense of satisfaction upon stepping out.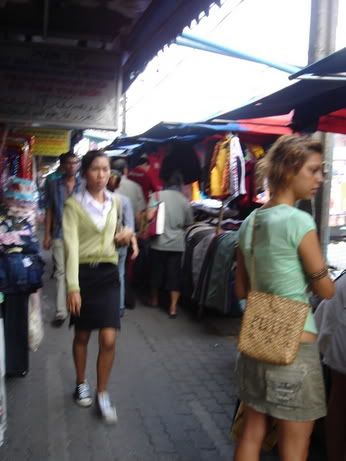 we headed to Pratunam Market after that.
Great stuff at cheap prices!
i got my pretty bags and accessories from this place.
Bargaining is much easier here than at JJ Market.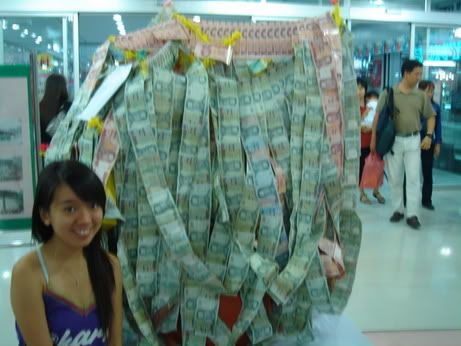 Indra Square!
nothing much here for me, the stuff are not as cheap.
Amari Watergate Hotel.
i took this picture for my dear Syl and Yvonne, this was their home in Thailand :P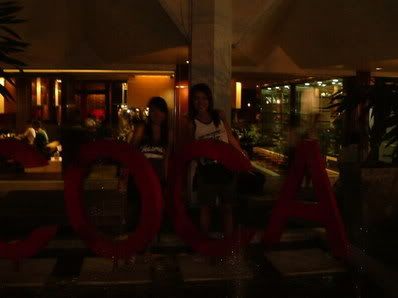 Dinner at COCA!
with these lovely people, they finally reached Bangkok!
you'll see more of them later.
the Thais love adding lots of sugar and syrup into their food.
i think they're really
sweet people
.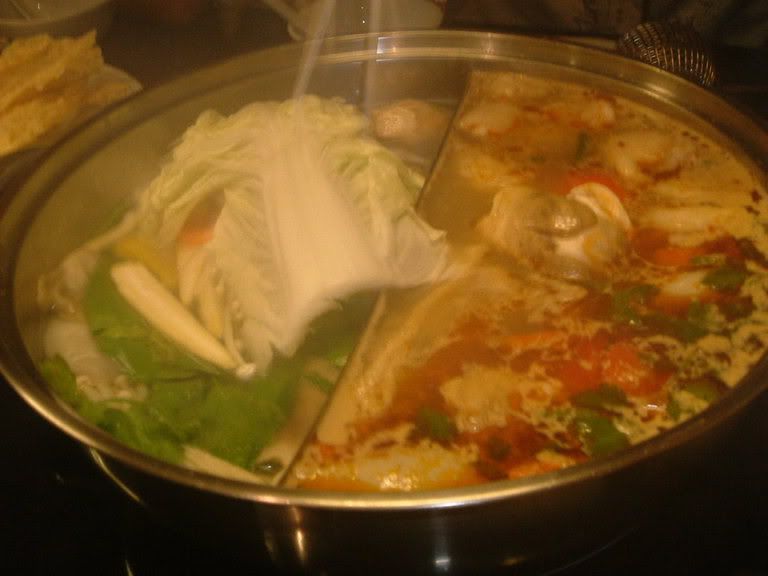 Steamboat.
it's really cheap, i forgot the price but the soup base isn't as fantastic as we thought.
i think Singapore's Coca serves better tomyum soups.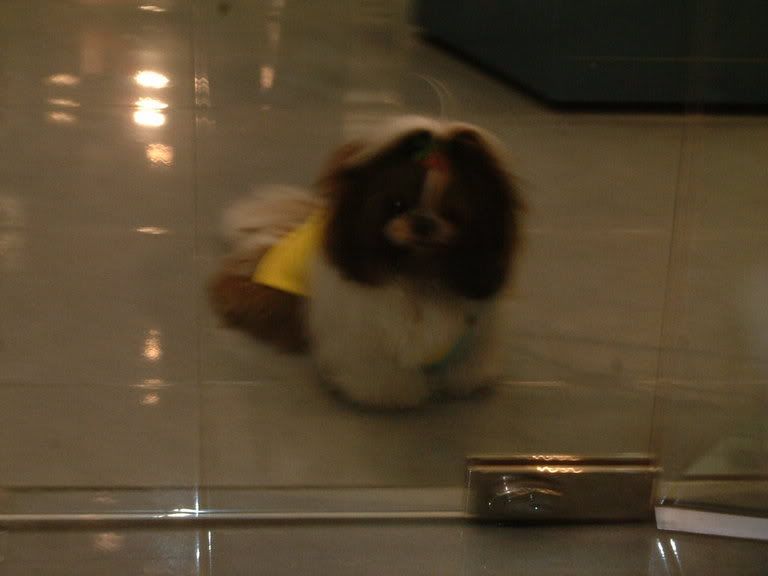 saw this cute Shit Tzu around Siam Square area.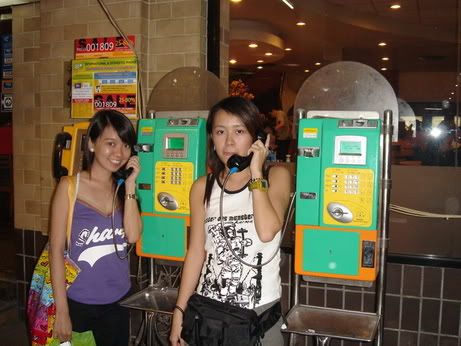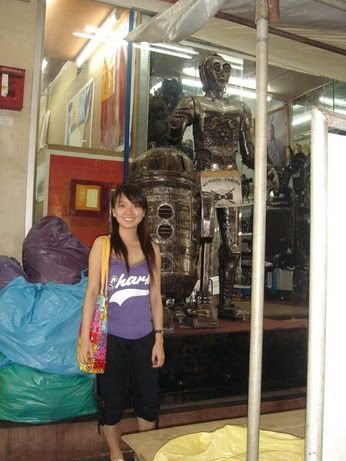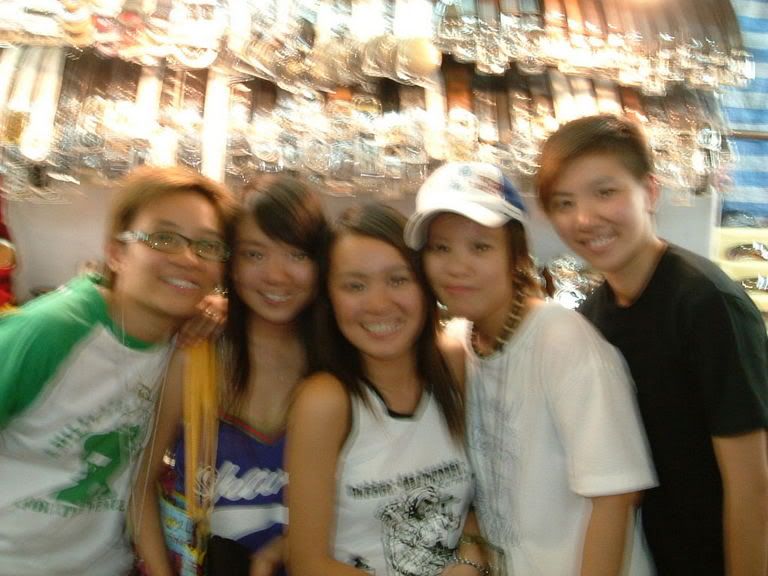 Bargaining at Pat Pong after being conned to watch a Thai Girl show.
we were offered to watch the show at only 100baht per head and after serving us our beers, they demanded for more money.
we argued and gave in finally cuz they were turning nasty.
anyway the show was disgusting and i deeply empathised with the performers up there.
who would perform such low class acts if they were not in need of money.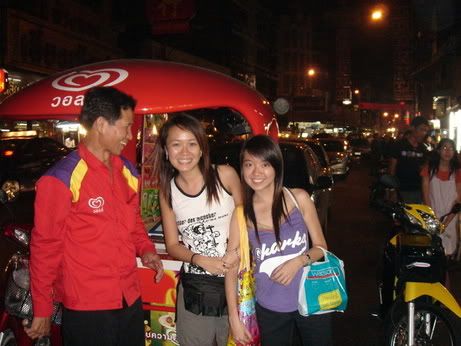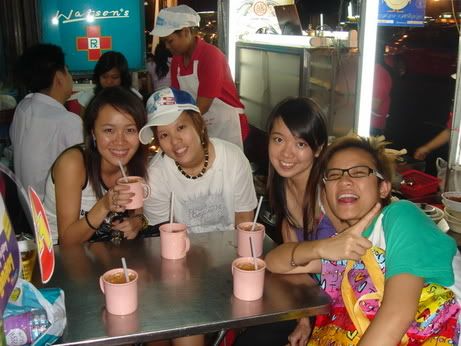 Supper at China Town again.
for fantastic, mouth watering Sharks FIn soup, try the stall right in front of White Orchid Hotel in China Town.
it's just next to Watsons.
this stall sells wonderful SharksFin!
nicer than t&K's!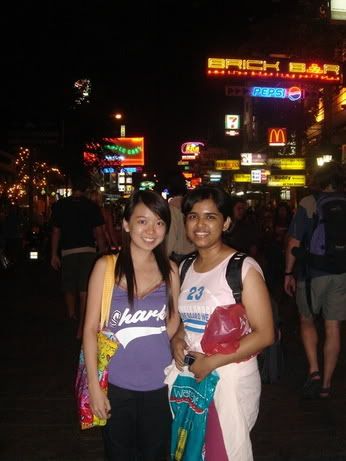 at Khao San Road!
i met my friend here!
having Pad Thai at Khao San.
Pad Thai sellers are everywhere here.
will post more about Khao San tomorrow, i totally love this place.
and we were here for the next subsequent nights of our trip.