JAPAN TRAVAGANZA 2007
Day Seven (7th April~Tokyo, Harajuku)
After 8 hours of bus ride, we finally reached Tokyo again.
Everytime we alight the bus, the air outside would be freezing cold.
Our breakfast at Matsuya, Ikebukuro.
Beef Bowl.
We're supposed to crack the raw egg and mix it straight into the beef bowl but we daren't try that.
Jap Curry Rice
Inside Matsuya.
It's more like a 'eat-and-go' place.
After having breakfast at Matsuya, we decided to boycott it as the sticky rice made us very sick with a nauseous feeling, well, maybe its just us.
Ikebukuro Station.
Stranded at Ikebukuro.
It was 8am in the morning and shops were not open yet.
We couldn't check into our guesthouse as it's too early.
Many older folks can still be seen wearing the traditional kimono out.
and i suspect this person in the picture is a man!
I'm really in love with Japanese handphones, they're so chic and cute!!!
Shinjuku Train Station (platform) on a Saturday morning.
Harajuku, Takeshita Dori Shopping Street.
This place is my ultimate favourite shopping street in Tokyo.
Everything is nice and reasonaly priced!
Trendy clothes, cheap accessories, perfumes, shoes, lingerie all found here!
It's something like Far East Plaza in street form.
Look out how crowded it is, and it's only around 10 plus in the morning!
Paris Kids.
This shop along Takeshita Dori sells all kinds of funky accessories at only 315yen each.
Some cute cosplayers.
Harajuku Station entrance (this entrance is near the overhead bridge where all the cosplayers will gather on Sundays)
Giant Takopachi! (the ones in Osaka tasted better)
Ainz Tulpe.
A wide range of cosmetics and skincare products can be found here.
Here's where i got my Kiss and Gransenbon stuff.
KISS cosmetic products.
The packaging and names of the products are so sweet!
Zara, Harajuku.
This was the point when my camera started having problems.
I'm secretly happy cuz that means i can buy a new one!!!
I had the perfect excuse to get a new camera in Tokyo. :P
Adidas Concept Store
We were amused by how the shops here are set up and decorated.
All so cute and innovative!
Another innovative way of promoting shops.
Our dinner- Western Style 90 minutes all-you-can-eat BUFFET!
We were starving from walking around for the whole day since early in the morning.
The food was not bad, all kinds of pastas and pizzas await me!
Plus juicy salads, mango puddings, hotcakes and more!!!
Cute!!
Everything about Harajuku is so cute!!
I simply love this place the most!!
______________________________________________________________________
Some things i bought today: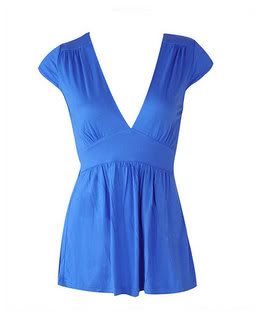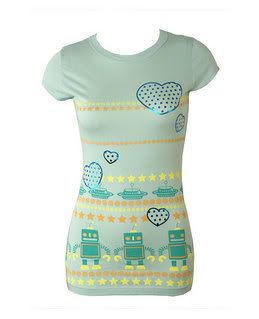 Long cardi in Royal Blue.
I didn't buy from the above seller though cuz her price was too expensive.
Recca helped me buy from Far East Plaza, very nice and helpful of her :)