Day 3 in Bangkok!
this is a really busy day as it's Saturday!
Saturday is Chatuchak Day!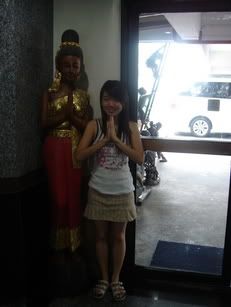 setting off.
we reached there, great weather for shopping at JJ.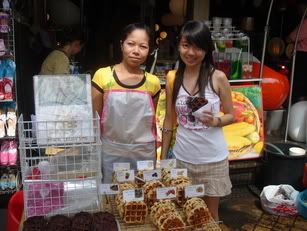 yummy waffles, i bought the chocolate one.
our lunch-- simply heavenly.
just what i was looking for.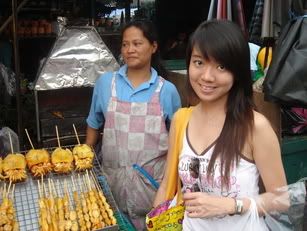 this is how crowded it is.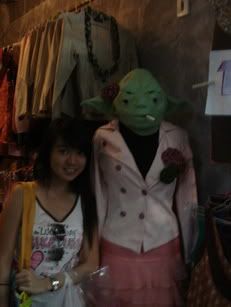 me and Yoda!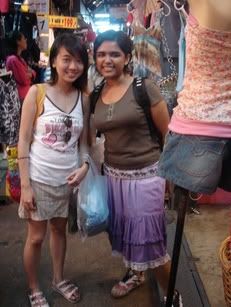 i can't believe this, i met the very same friend again whom i saw just the day before at Khaosan Road.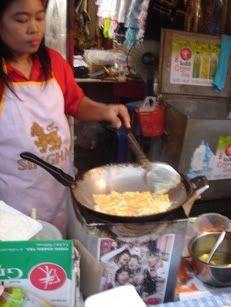 it's really simple but very very yummy.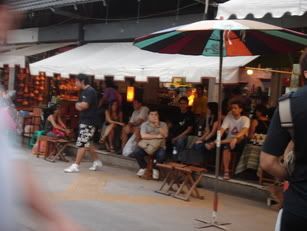 People watching along the streets.
we got together again for dinner at a restaurant near our hotel.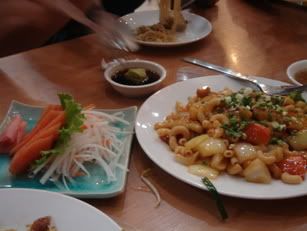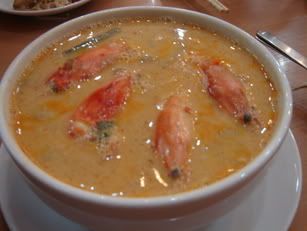 food was just OK, we expected something better.
next, we headed to KHAOSAN ROAD again!
our favourite hang out.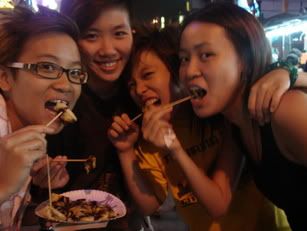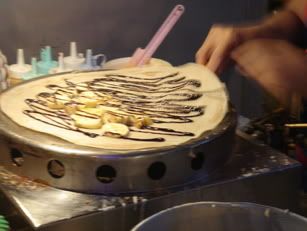 you can never miss this at Khao San.
Banana Pancakes!
it's very very cripsy on the outside and the bananas melt in your mouth inside!
it's so wonderful i can eat the whole thing up by myself.
sheesh, i'm craving for it right now.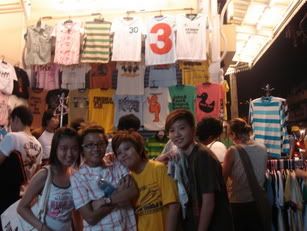 we bargained like mad over here.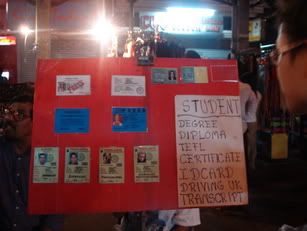 illegal vendors selling fake certificates here.
a degree or car license for you?
Shoes!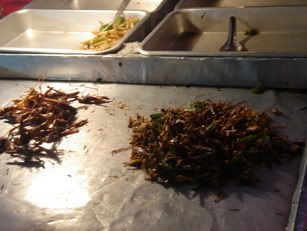 fried grasshoppers
My world full of colours.
we had massage at
Gold Hand Thai Massage Parlour
, it's just next to Asia Hotel.
i like this place as i think the service is not bad.
my friend spoilt her camera and the manager offered to repair it for her.
Massage is cheap too and i see many tourists coming here.
Pigging out at the roadside stalls along Samran Place.
these are only opened at night.
it's fabulous!!!!!!!!!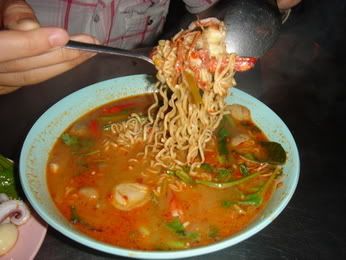 the nicest and best TomYum i've ever ate in my life!
it numbs my taste buds!
we ate sooo much on this day.
everywhere we went, we ate.
i feel like a mini sized pig.