here's my new discovery,
went to try this last night after watching a TV program:
Kim's Place Seafood
37 Joo CHiat Place
(at the junction of Tumbelling Road)
this place is famous for their hokkien mee in the past.
well, hokkien mee is still famous now here but they have other specialties as well, which is currently, their cheese crab and lobster.
this was what we orderd: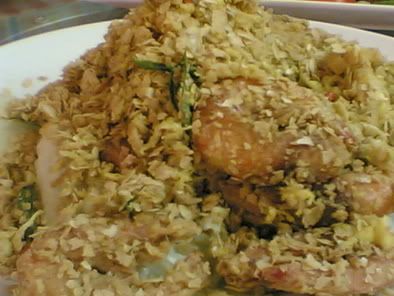 Cereal Prawns.
the picture doesn't look nice right?
cuz it's really not very nice afterall and not fresh.
Cereal is cooked with egg so it's kinda soggy and not crispy.
Can give this a miss.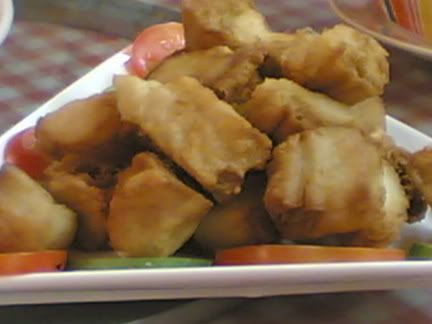 Salad You Tiao.
This is not bad.
Can try if you like you tiao.
ask for lots of mayo to go with this!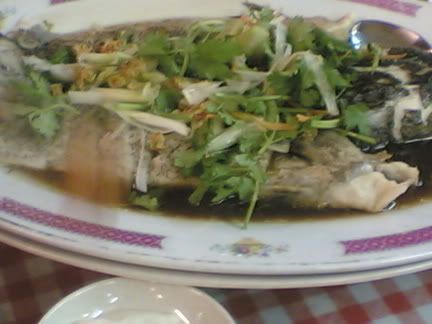 Steamed FIsh.
this costs us $66
and it's not very nice too.
not very worth imo, give this a miss unless you don't paying.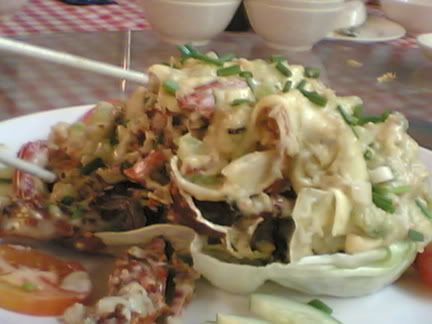 Cheese Lobster!
this was the first dish that got us all nodding with approval!
it's fantastic!
well, get the chef to chop the lobster up into many pieces so that the cheese can be equally spread out to every part.
one big one costs us $98.
but it's really worth a try.
the lobster is huge!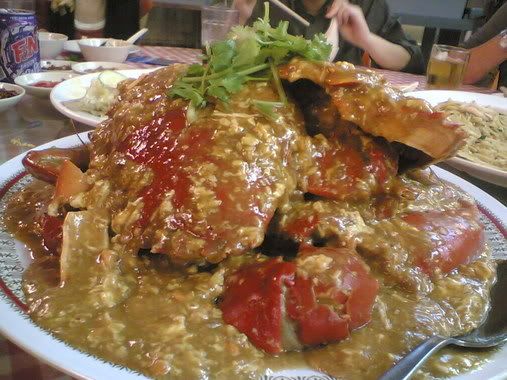 Chilli Crab.
OMG!
this is the best crab i've ever had.
their gravy isn't the best but the crab is really gigantic.
i enjoyed it to the max!!
it's really heavenly.
2 giant crabs for $90+
1kg is around $32.
i like dipping the crispy man-tous with the gravvy!
their hokkien mee is nice too, do try it.
i think go there just try the hokkien mee, crab and lobster will do :P
for more info, pls visit:
KIM'S PLACE SEAFOOD
don't ask me how to get there cuz we drove there and i have zero sense of direction.
all i can tell you is, turn in at Joo Chiat Place, go all the way straight.
heard of "Fei Fei Wanton Mee"?
well, it's somewhere further down.
once you reach the cross junction of Joo Chiat Place and Tumbelling ROad, Kim's place is on your right.
it has an orangy setting.
and there's a big Guan Yin Temple somewhere in front of it across the road.
Anyway, wanna know a little history of this coffee shop?
my dear friend told me this:
Years back, the owner of this coffee shop set up a small prawn noodle business.
and he got more and more popular as years go by.

being so highly sought after, he became very arrogant and proud which everyone began to detest,
but they still continued to consume his prawn noodles cuz they were simply irresistable.

then, one day, he got robbed.
and he closed down his prawn noodle business.
turning it into Kim's Place.
well, it's a hearsay, but could possibly be true.
Moral of the story:
don't set up
Hay Mee
stall next time lah!
Bye everyone,
i'm a lil cranky today.
i miss my black hair