Dinner at
Nanbantei
, this Japanese Yakitori restaurant at FEP.
the quality and freshness of food is comparable and as good as those served at Waruku's.
Everywhere we go, we have sashimi.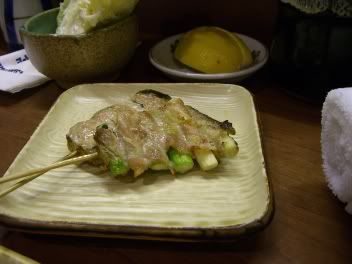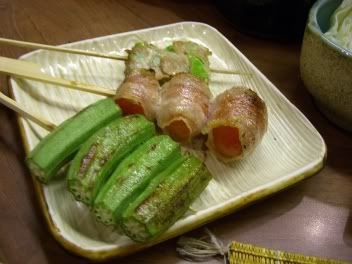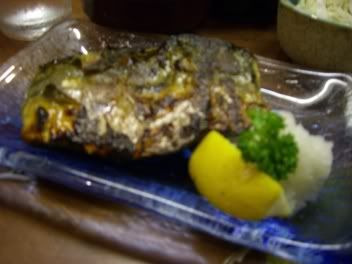 i'm sorry for this badly taken picture but this tastes really awesome!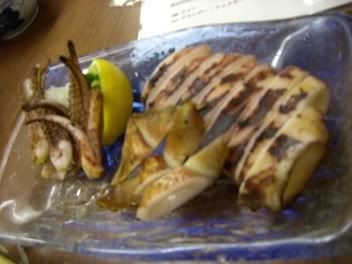 Singing session after dinner.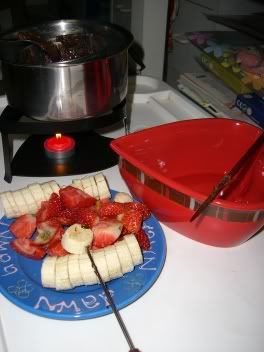 i finally got to use my pretty chocolate fondue set!!
i had difficulty melting the chocolate, i wasted one whole bar of Cadbury's.
Luckily i had a gigantic tube of Toblerone which Paige gave me (thanks, leg!), and i had no choice but to use that for my fondue.
it tastes great!!
now, here are more pics which i wanted to upload long time ago.
these are the days, where we think of nothing but fun, joy and laughter laughter laughter laughter to the infinity.
you cannot imagine how hard and how long we can keep laughing and have all the fun in the world when we're together.
As Paige named them,
Fun Days 2006
, i absolutely agree.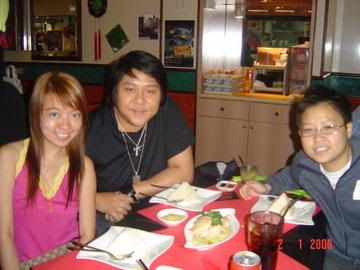 Dinner at Boon Tong Kee (Paige's favourite)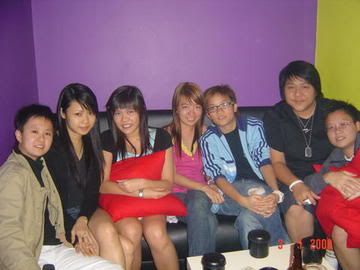 Karaoke cum drinking session.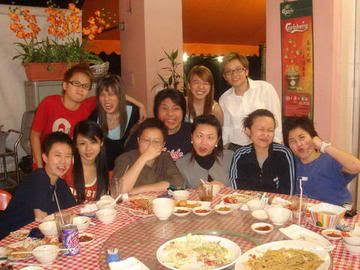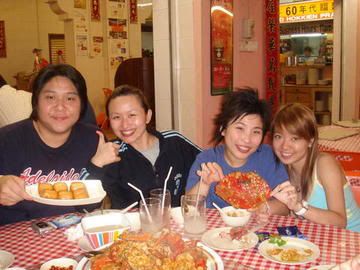 Having huge chilli crab and cheese lobster at Kim's seafood.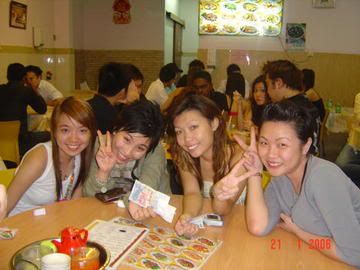 Silly drunkards, supper after zouk.
my dear
friends-forever-drink-drink-drink
friend!
she is so cute and compact, thanks for taking care of me and wayne that night babe :D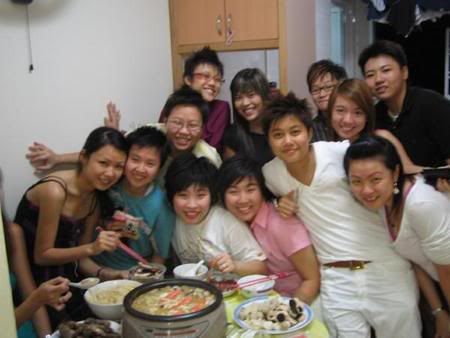 CNY!
taken in the midst of gambling for consecutive 7 hours or so.
the steamboat was really yummy!
someone pls organize a steamboat dinner soon, i'm really craving for it :)
i promise to wash the plates and peel the prawns this time!