HongKong/Macau/Lamma Island/Guangzhou 2006 TRAVAGANZA!
i'm back after a long long holiday!
i had such a wonderful time with wonderful people.
shopping, eating, sleeping, laughing was all we did for 8 whole days.
enjoy the pics!
DAY 1 (Hongkong)
Arrival at Hongkong around 7ish in the evening.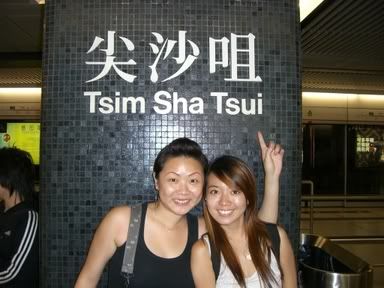 Dinner at a typical "cha can teng" (cafe) in Central.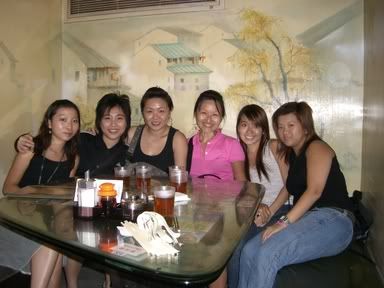 we met up with our friend's ex classmate who is a resident in HongKong.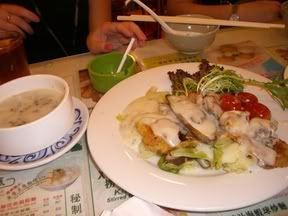 Seafood Baked Rice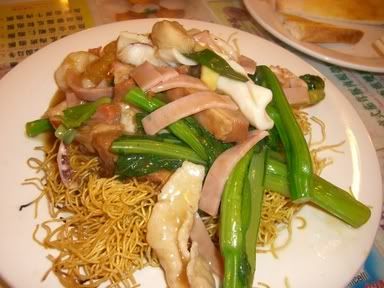 Crispy Noodles. *yumz*
Generally, eating at Central is more expensive than in places like Mongkok and Tsimshatsui cuz this area caters more to the executive crowd.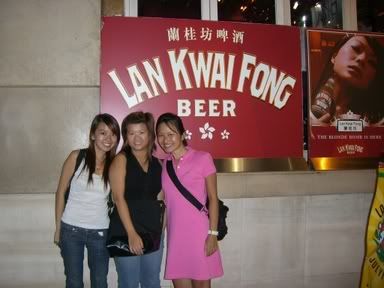 a walk along Lan Kwai Fong, Hongkong's most popular night scene.
do not come dressed in slippers and shorts if you want to enter clubs here.
You can try "Hei Hei Club" or "Sugar" but do come smartly dressed.
Day 2 (HK and Macau)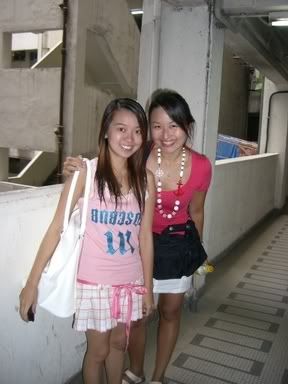 the walkway to Mirador Hostel, the place where we put up at.
It's cheap and quite comfy actually but security isn't very tight.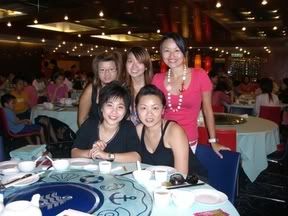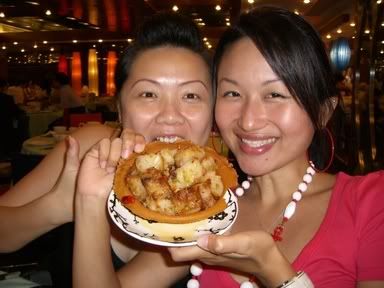 Dim Sim at "TAO HEUNG" restaurant, located within Silver Cord Shopping Mall, 3rd storey, Tsim Sha Tsui.
It can get very crowded here.
Food is nice especially their XO Carrot Cake which melts in the mouth instantly.
For around 16 dishes we ordered, the bill came up to a total of HKD175 which is around SGD35, very cheap for HK standard!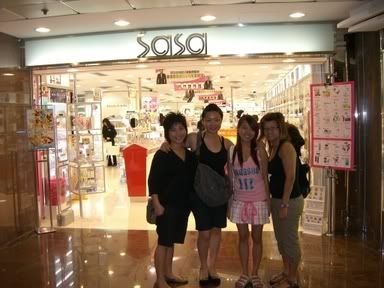 SASAs are scatterd everywhere in Hongkong.
you can get lots of cosmetics here which are not found in Singapore.
we combed almost every SaSa in Mongkok and even Macau!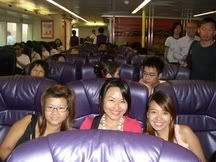 in the ferry, on our way to Macau.
you can get your ferry tickets at the Star Ferry Terminal at Tsimshatsui.
Journey to Macau takes around an hour.
Arrival in Macau.
The ferry was pretty jerky and some of us were sea sick.
and it's terribly cold!
i was shivering throughout the journey.
Macau is a place where plenty flock to because of their beautiful casinos.
We were greeted with many of them.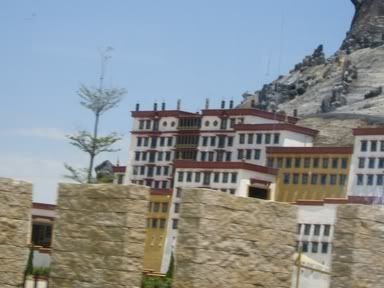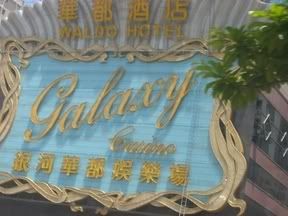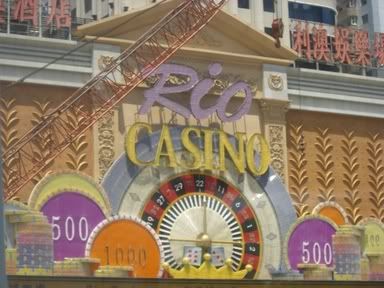 They were all exquisitely designed and very eye catching.
The one we visited was one of the biggest one in Macau, opened in 2004.
Sands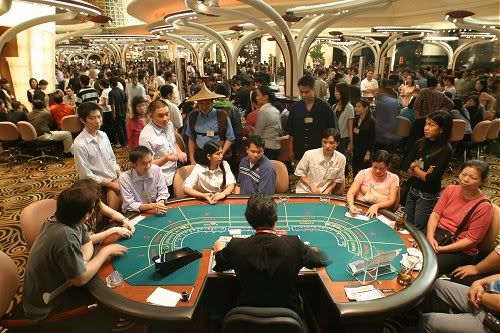 Senado Square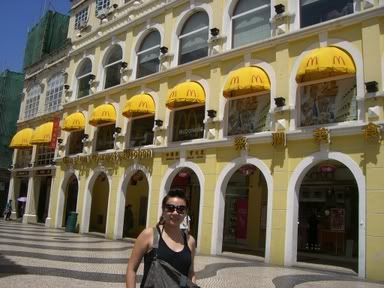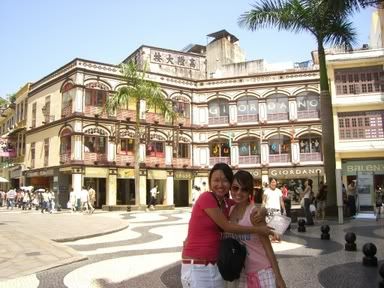 The famous Senado Square where both foreign and locals meet...
From the black and white cobble stones, the small streets/alleys, to the building facade..its really great.
Shops are mostly located in the area like Giordano,bossini,body Shop,Mango,Baleno, Sasa etc... you can all find it here.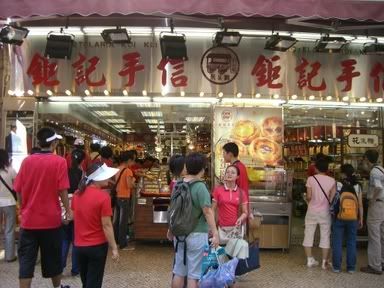 Many bakeries selling Macau's famous Portugese Egg Tarts and Almond Biscuits available here as well.
I love Almond Biscuits and the ones here are heavenly!
I bought the one from a shop called "Choi Heung Yuen Bakery".
*yummy!*
my mum loves it just as much as i do :)
Ruins of Saint Paul's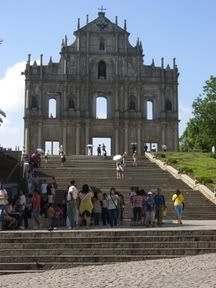 When people speak of Macau, they do not only mean Casinos but moreso, a visit to the Ruins of St. Paul ,built during the 17th century, it was destroyed by fire during the 19th century except for the facade that stnad still in its original location.
Hundreds of tourists come to this place to see for themselves the fascinating and eye catching view of the place.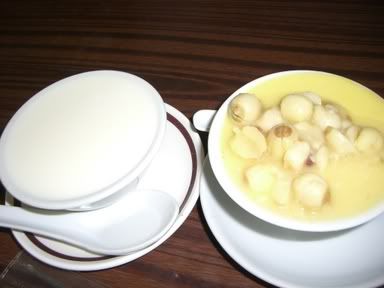 Desserts are a great way to a warm sunny afternoon.
P/S The Pork Burgers here are great!
Back in HongKong for some serious shopping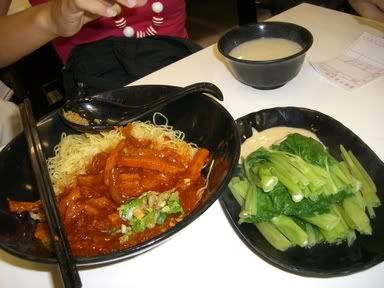 Dinner at
香港仔鱼蛋粉。
Do try their noodles and veggies in fermented bean sauce.
It's marvellous!
Noodles are bouncy and the veggies are so crunchy!
They have 3 outlets in Mongkok, namely, Sai Yeong Choi St, Tung Choi St and Fa Yuen St.
Mongkok, my favourite hangout in Hongkong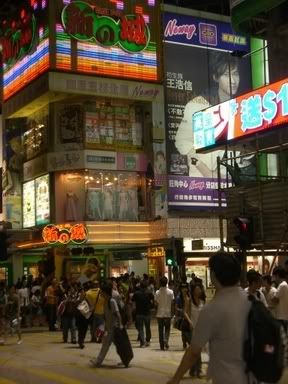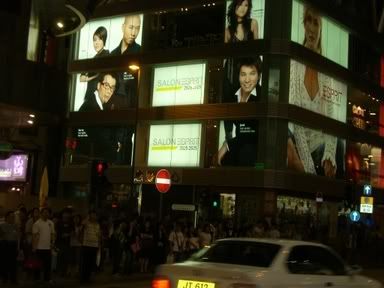 I love the crowd and how vibrant this place can be.
We bought these cutesy tank tops at SGD7 only.
Found at Fa Yuen Street, possibly the cheapest place to get trendy apparels in Hongkong.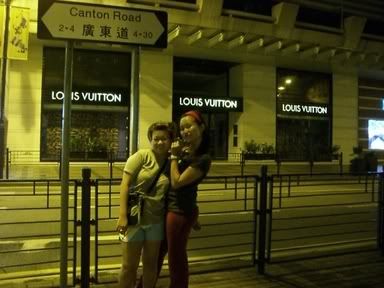 Tsim Sha Tsui is a ghost town at night.
We walked miles to find a place for food.
There is practically nothing to eat here late at night.
So if you're a foodie like me, do not stay at Tsim Sha Tsui cuz its hard to find food here at night.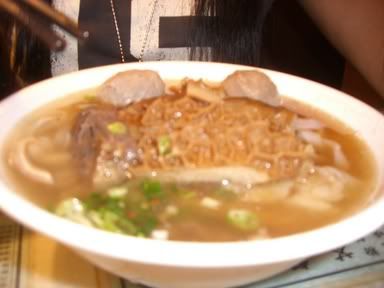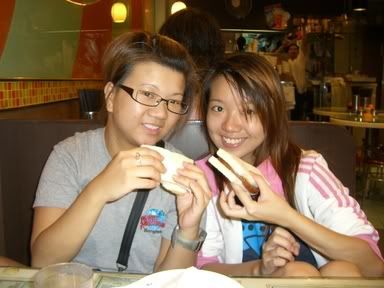 After more than 30 minutes of walking up and down the abandoned street, we finally found food!
Beef Brisket Noodles and luncheon meat sandwiches.
I love Vita's Ice Lemon Tea :)
up next, Hongkong Disneyland Pics.
Stay tuned..