it's been a long time since i did food reviews.
in fact, i have many pictures and reviews to post!
here are some:
IMPERIAL TREASURE
As usual, this was, and still is one of my all time favourite place to dine in.
The dishes never fail to leave me satisfied and happy.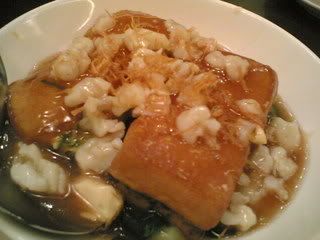 Toufu.
Soft and melts instantly in your mouth.
With bits of really fresh prawns.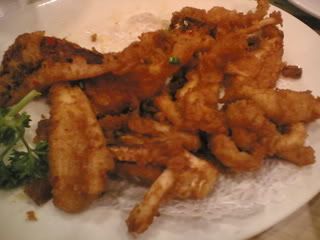 Fried squid.
so tasty, reminds me of the time i was in Taipei savouring their delights.
Souffle.
If you love sweet stuff, this is for you.
Filled with red bean paste.
i seriously can't remember what soup is this.
but i can remember it's taste!
Fried Udon.
it's very nicely fried to perfection!!
the nicest fried udon i've had.
BALI THAI
Nothing much to rave about here actually.
The food were average and left me with no impression.
Took some pics nonetheless: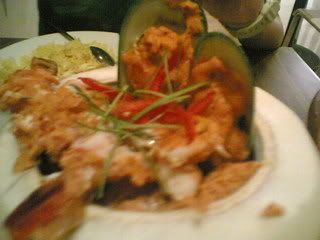 BBQ-ed chicken.
Not spicy enough.
i think the only memorable food here was Indonesian crackers they served.