a few weeks ago, i received this in my mail: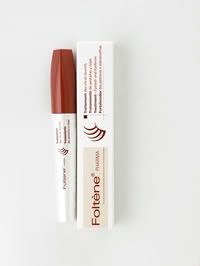 It's Foltene Eyelash and brow treatment.
i've been using it since i got it until now, daily, religiously and i can say i'm really pleased with the results it gives me.
i feel that my lashes are stronger and more importantly, thicker!
so much so that nowadays when i go out, i stopped wearing falsies (of course not when i want dramatic, va-va-voom lashes lah)
i wonder if i stop applying it, will my lashes become thinner like last time.
On top of this, i also got Foltene's Nail treatment which is for stronger and healthier nails, i haven't really used this very much so i can't review this for now.
Overall, i think Foltene is a great discovery.
you can visit their website at: www.foltene.com.sg
the best thing is that they provide home delivery!
and if you want discount of 20% off Foltene's products, please call 6846 8500 and say you're a reader of my blog. (this offer is valid until 3rd May 2008)
________________________________________________________________________
Last week, i got this from Supre: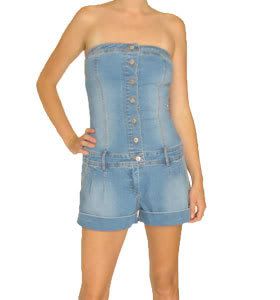 i eyed it for a long time and it finally went on sale and of course, i must grab it!
i took size XXS cuz the last time when i took size XS for that blue striped dress, it's a tad too big for me :(
but luckily there's such a person called the seamstress.
so, yeah, Supre sizes run big, if you're a Mango XS, topshop 6-8 and Levis 24 like me, do take XXS for Supre, especially for dresses and tops. (even though it sounds really tiny, but it's really not that small in reality).
_________________________________________________________________
I just finished this TVB serial:
It's a wonderful show, very tear evoking involving 2 very touching and beautiful love stories.
Actually Bosco Wong and Natalie Tong's story is silly and hilarious, but very cute.
Kevin Cheng and Nikki Chow's story is very heart wrenching, sad, but very very sweet.
I like this show also because they went to a rural part of Japan which is extremely beautiful with breath taking landscapes that swept me off my feet even on TV. (imagine if i'm there, maybe i'll be flying)
i make a promise (to myself) that i will definitely visit this place, in the near future. :P
Anyway i'm off to Bintan this weekend!
i've never been there before, i've also not been to Batam, but i already have my expectations of how Bintan is like.
I'm looking forward to spa and massage treatment!
Seriously i haven't really done much research on what to do there and what's good and what's not, i guess i shall just explore on my own for this short trip.
Stay tuned for pictures :)