Wendy's last nite in Singapore before she left for Adelaide
We all had steamboat at Bugis.
*shakes head*
food not nice.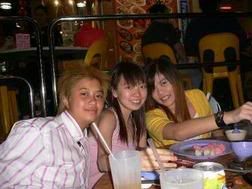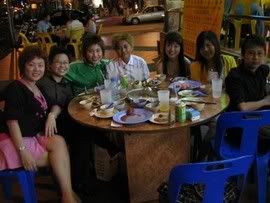 Next on the itinery was 'See-shaing' (spelling?) at Arab Street.
this was an eye-opener to some of them.
We tried the chocolate flavour which was awfully strong and simply irritates my throat, making me cough with every puff.
and the apple plus something else (i can't rmbr) flavour, which was sweeter and nicer.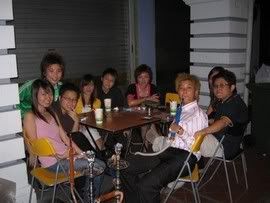 Then, we were off to thumpers to chill out.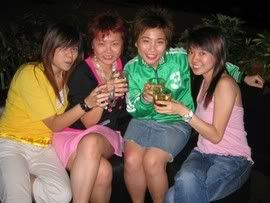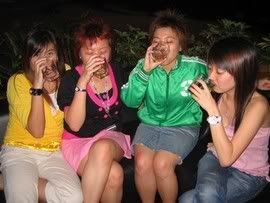 and lastly, the much awaited for supper at Boon Tong Kee.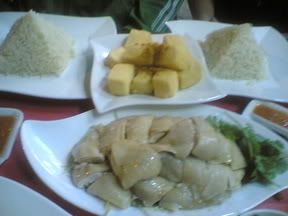 ____________________________________________________________________________________
i'm addicted to Subway!
i love their crunchy and fresh veggies and the 'crunch crunch' sound that i can hear whenever i take a bite on their tasty parmesan bread.
My coldcut trio in Parmesan Bread with lite mayo.
after my lessons yesterday, i met up with Bing for dinner.
i highly recommend the 'SABA fish set' from the Korean stall at the basement of Suntec City's food court.
it's absolutely heavenly and only $6, you get a meal complete with rice, soup and
kim chi
.
i could finish the whole fish all by myself!
it's indeed restaurant quality food.
and tell you all a secret:
i forgot to pay after i ordered my SABA fish set.
and i swear i DID NOT do it on purpose.
i only realised it in like 2 hours later when i was taking out my cash from my pocket, wondering why i didn't have any small change with me.
*OOPS*!
anyway, it was a pretty boring but simple Saturday we spent.
got myself a pretty pair of butterfly diamonte flip flops which i can match with almost anything.
we both decided to sit down for some coffee and we've NEVER done this before alone together.
then, on my way home, i saw something which makes me nauseous and feel like puking.
a man vomitted directly opposite me.
at first i thought he vomitted blood cuz what i saw coming out from his mouth was red.
then after, i realised he was drunk cuz the stench of the alcohol plus vomit got into my nostrils.
*yuks*
at this kind of circumstances, it's best to just flag a cab from wherever he was and get his butt home.
i really wonder why he's in the mrt.
anyway, here's what i did: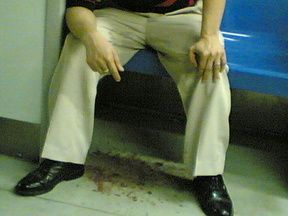 wahaha!
i took a picture of him.
at least i did not capture his face ok!