last week was Food Festival Week for me.
i spent the days eating and eating and messing with the tiles on the Mahjong table.
Day in, day out.
On Tuesday, we indulged in Shangri-la Hotel's
THE LINE.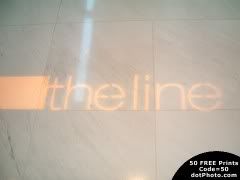 The Line
is a predominatly white restaurant set against light orange boxes on the ceiling and bright blue accent walls.
Rated the best international buffet in Singapore currently, it now also holds the title of
"Mother of all Buffets"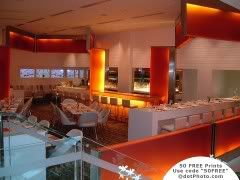 The attractive display of abundant food spanning across the continents is just like an artist's handiwork: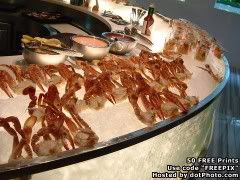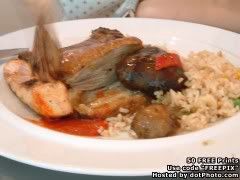 selected from the Chinese section by Bing.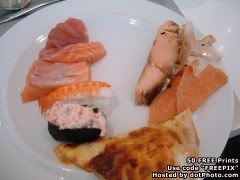 i took all kinds of fish from the Jap and Western areas.
These were slowly followed by:
i love the idea of serving tantalizing seafood in shot glasses.
P/S the prawns are sweet! But the cold crab legs were a major disappointment.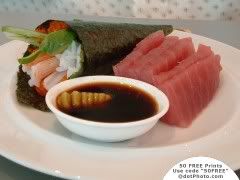 Selection was few but quality was superb.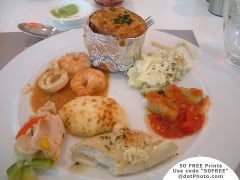 Pasta, pizza, cheesy baked potato and my favourite
Semolina Gnocchi
I managed to spell this with the help of the friendly chefs who wrote it out for me on a piece of tissue ;)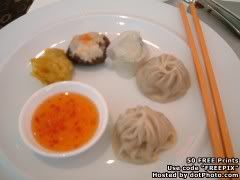 My Dim Sum plate.
Meat, and the amazingly fantastic Sword Fish.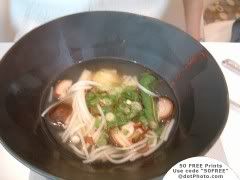 Wanton Mee.
don't attempt to try this cuz even a kitchen idiot like me can make better soup anytime.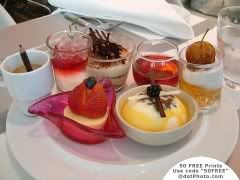 Adding more colours to the display were the desserts, laid out in rows of shotglasses as well.
and one of the main attraction to this new kitchen is:
The Chocolate Fountain.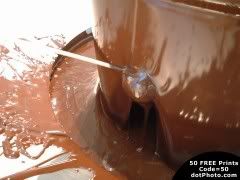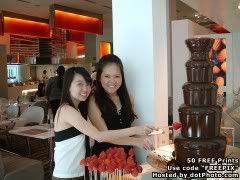 Dipping strawberries in flowing gushes of chocolate.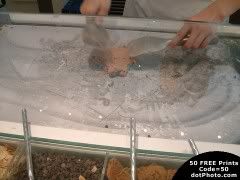 Teppanyaki Ice cream!!
After eat, comes sleep. :P