Trip to Jiu Fen, Kee Lung, Hot Spring Bath!
to get to Jiu Fen, we took the MRT to Taipei Main Station.
From there, we walked via the underground link to the Railway Station and bought our tickets to Rui Fang Station.
the tickets were quite cheap, around NT40++ only, can't remember the exact price.
the journey is around 50 minutes long.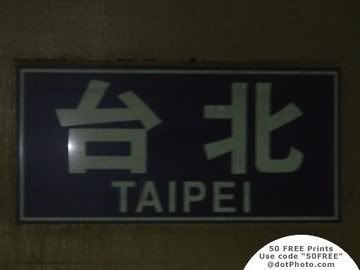 at Taipei Railway Station.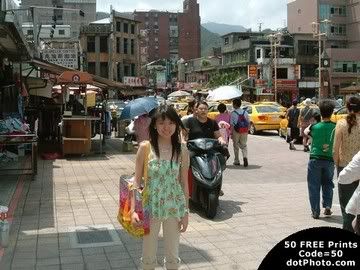 we reached Rui Fang Station.
we simply followed the crowd and reached the road.
and just at the right time, the bus which goes to Jiu Fen arrived.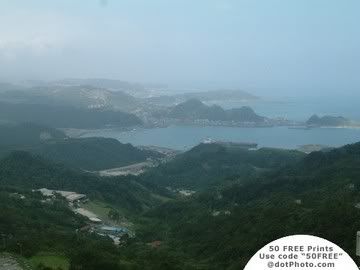 the view from the top of the mountain is breath taking.
and it's very cooling up here as well!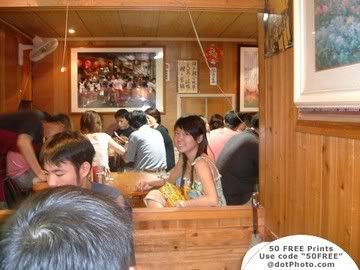 having lunch.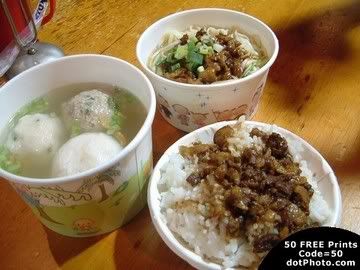 Lu Rou Fan again!
Jiu Fen's famous fishballs are a must try!!
they come in all sorts of flavouring and some are really really huge!!!
we had our lunch at this restaurant packed with locals and tourists.
great and recommended place!!
exploring Jiu Fen.
this place has a thousand flights of steps.
my legs practically went soft and after this trip, i had a slight phobia when i see stairs!!
Face Moulding.
we thought of trying but Bing insists that it looks scary to display it at home.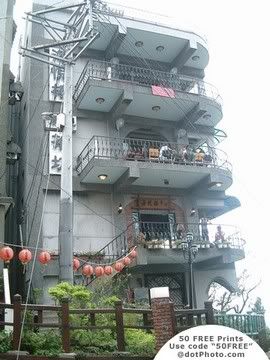 a traditional tea house in Jiu Fen.
tea houses are in abundance.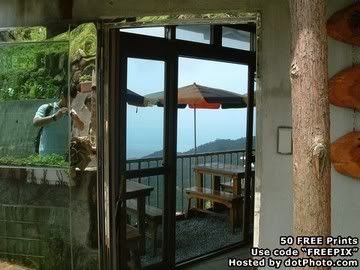 this tea house has a simply magnificent view.
The place where the blockbuster movie "City of Sadness" was filmed.
this film made Tony Leung famous years back then.
next, we headed to Kee Lung, Miao Kou-- the very famous seafood night market.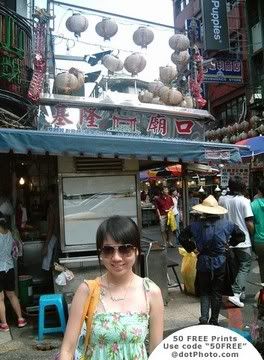 we found this after a long walk under the hot sun!
Crab Soup and glutinous rice!
i have nothing but praises for the crab soup.
it's superb!!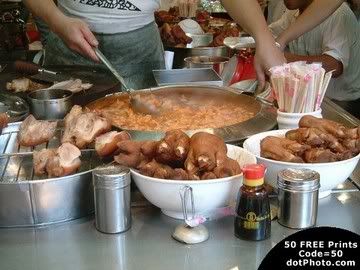 pork and intestines.
the temple in Miao Kou.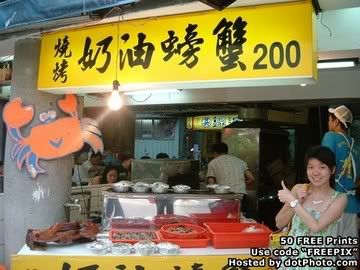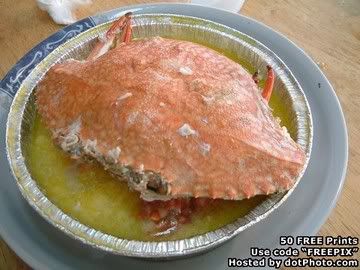 this is what i alwayz wanted to try!!
it's very very yummy!
if you ever see this in Taiwan, pls do not hesitate to try it.
the crab is steamed in buttery gravy which makes me want more!!
i've never had anything like this before.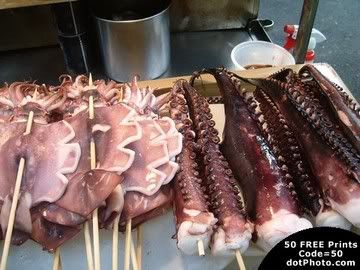 Squids again.
this time, giant ones.
located near the sea, Miao Kou is indeed one of the best markets for the freshest and cheapest seafood.
on this very day itself, we also visited Bei Tou for our HotSpring Bath.
Take the MRT to Bei Tou and change to Xin Bei Tou, just one stop away.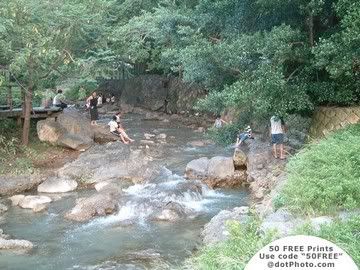 People skinny dipping in the natural resources.
after walking and walking, we decided to try out one of the Hot Spring Resorts scattered around the area.
Price NT1600 for 2, duration, 2 hours.
.
next update: Xi Men Ding.