My Taiwan Travaganza Part 3
BEAUTIFUL DAN SHUI!
my favourite place in Taipei.
it's so peaceful and serene.
many families bringing their pet dogs out for a walk.
and this place has plenty of food too!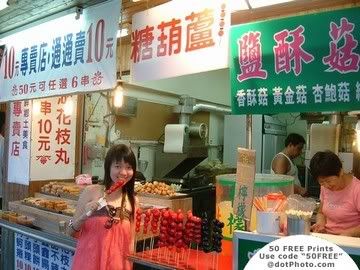 Bing Tang Hu Lu.
they're candy coated fruits.
can choose from strawberries and cherry tomatoes.
if you have a sweet tooth, you'll love this!
but eating this is rather messy as the candy will drip all over the place.
the DanShiu famous
Tall Ice-cream
mine is only half tall.
but i managed to finish it all up!
it tastes like KFC's 50 cents ice cream.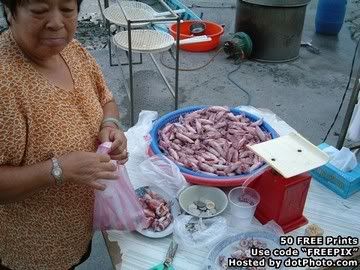 Bing buys squids again.
we keep having squids in Taiwan :P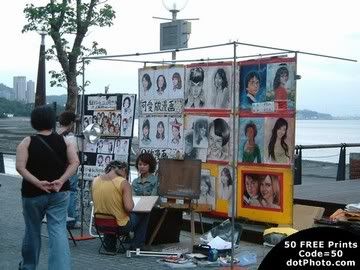 we found lots of these in Dan Shui.
wanted to have sketches of ourselves too but afraid will be quite time consuming as we have lots of activities lined up after this.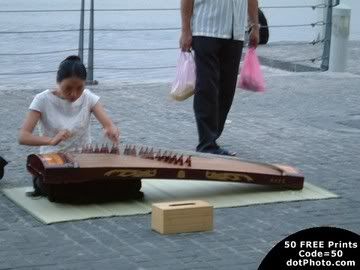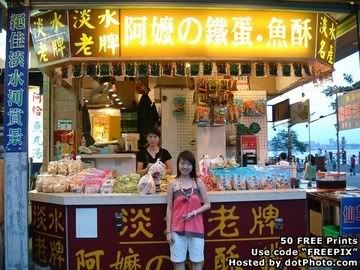 Ah Ma Tie Dan
(metal eggs)
heard that this brand is good so i decided to buy a few packets of this.
it's quail eggs but coated with something elastic and bouncy outside.
nice!
THIS, is my favourite food in Dan Shui!!!
i'm craving for this rite now.
it's called
Ah Gei
it's toufu and glass noodles inside.
very very nice!
i love it's gravy.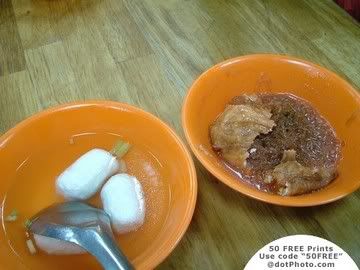 a picture of how Ah Gei looks like when it's half eaten by me.
Dan Shui has these gigantic fishballs too!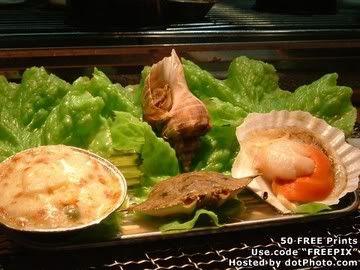 all these for NT100.
the little crab is yummy.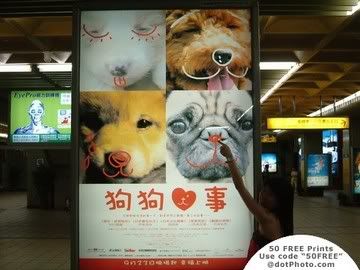 at the MRT station.
we're going to the
Miramar Ferris Wheel!!
it's the 2nd largest ferris wheel in South East Asia.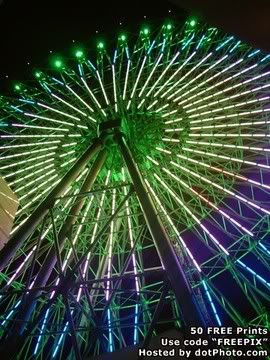 Directions: take MRT to Jian Tan station (where Shih Lin Market is)
you can take a cab from there to Miramar Shopping Centre, it's called Mei3 Li4 Hua2 in Mandarin.
or you can take a free shuttle bus to Miramar Shopping Centre just outside Jian Tan station.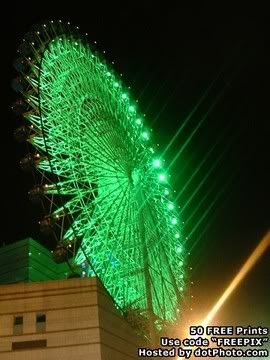 the back view of the ferris wheel.
Cost: NT150 per student.
lol, we paid the student price.
not that i asked for it or anything but the cashier just assumed that i was one.
if i remember correctly, the price for adults should be NT200 each.
each ride is around 20 minutes long.
inside the air conditioned cabin of the ferris wheel.
the magnificent view of Taipei at night: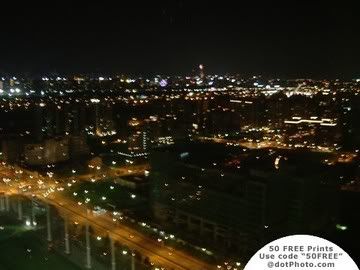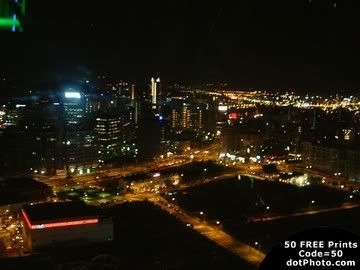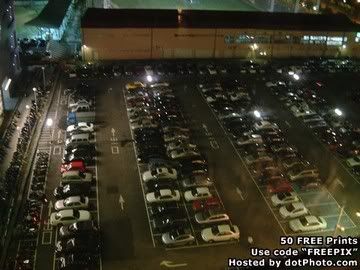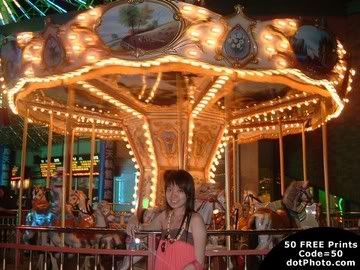 i find this very familiar.
did it appear in some TV drama before?