my buys today!
i wanted this for god knows how long and i thought it was discontinued.
but it came back eventually!
so, it's meant for me :)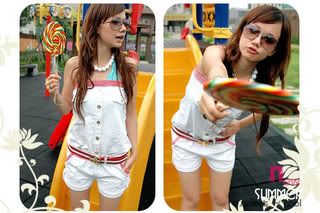 another playsuit.
this one looks cuter with more details.
was struggling between white and navy blue and i chose white in the end cuz i think i look better in white.
tough choice though.
i need to sleep!