My actual birthday celebration
i had a reeeeally simple celebration on my actual day, 31st August (don't forget ah!)
large celebrations are exhilarating and fun.
simple celebrations entices me very much too :)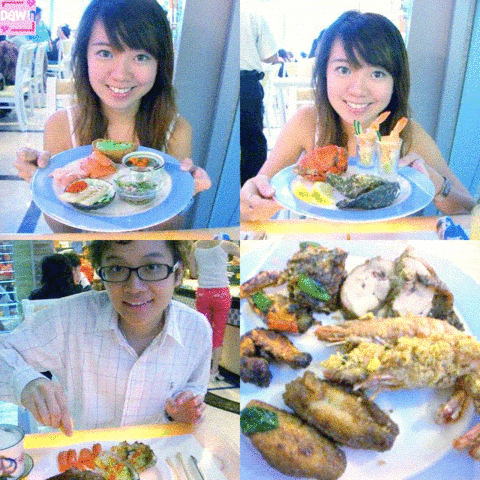 i had a hearty feast!
crocodile soup was fiesty and buddha jump over the wall was simply appetizing.
not forgetting the endless flow of sashimi, fresh oysters, crabs, teppanyaki and my all time favourite, i-scream!
(p.s i made a mistake on the label of the picture, i actually had my feast at Vienna, not Paris)
we chose Vienna cuz i have never tried it before and we don't know which cuisine to choose from so we set out minds on international buffet where they have all kinds of cuisines.
Caught
The Devil Wears Prada
Great movie with a great plot, very realistic with a gentle breeze of romance.
Anna Hathaway is gorgeous with red lipstick and those stylish designer clothes.
Dinner at Chinatown.
i feel like a pig.
my whole life is revolving around food.
This will be quite a hectic week for me.
i'm finally gonna move!- to the heart of the city, now i'm near almost everywhere :)
and my new place is just 3 mins walk away from the MRT station (just like my current place)
i'm so used to living next to the MRT for convenience's sake.
meeting the contractor tomorrow and will be busy buying furniture and throwing stuff out for the next 2 weeks or so.
Bye!