We went to
The Little Bali
aka
The Villa Bali
on Saturday!
it's a really nice chill out place with a hollistic concept, i felt like i was in Bali here!
Little Bali in Singapore dishes out a sample of the Balinese lifestyle and culture to our hectic lifestyles especially with their chill-out bar called 'The Villa Bali'. With a specially designed Balinese garden, it seeks to create an idyllic atmosphere for those nights when you need to destress and relax.
don't ask me where is it, although this is my 2nd time there, i have never been there by myself.
i was alwayz driven there.
the closest thing i can tell you is that it's near Alexander Road and it's quite a remote area.
now you know, my sense of directions is unfortunately, close to zero :P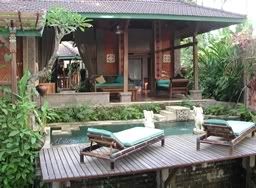 Little Bali by day.
at the wine bar, waiting for an outdoor seat.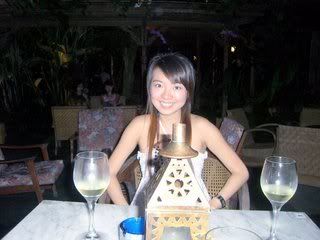 Outdoor garden area.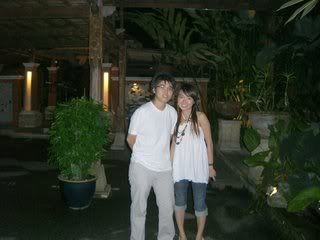 yesterday, a nice little angel got me this from DFS: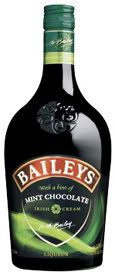 BAILEYS with a hint of mint chocolate!
it's newly launched early this year.
great for the chocolate lover in me.