Wondering where to eat during the weekends?
why not head to Muthu's Curry to spice up your mood!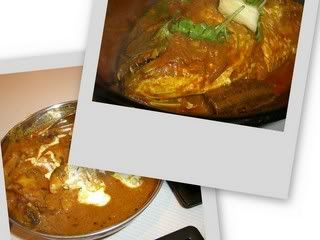 Their signature South Indian Fish Head Curry is potent and is arguably the best Indian styled Fish Head Curry in Singapore.
It's definitely a 'must-try!'
The other dish is the Masala Chicken.
a hearty dish of chicken cooked in thick, spicy paste.
besides these, you can try their other North/South Indian dishes like Naans, Flower Crabs, Fried Muttons etc.
The decor is Zen inspired and gives me a really comfortable feel :)
it's located at Race Course Road, and they have a newly opened branch at the basement of Suntec City.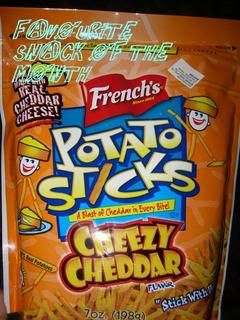 Right, it's my snack of the month.
i've been hiding this in my room, indulging in it whenever my teeth wants to bite something.
made from real potatoes + real cheddar cheese.
definitely a blast for potatoes and cheese lovers.
tomorrow when i get home, i'm going to continue with my new addiction,
The Sims 2
on PS 2 and my favourite snack.
you can find it in NTUC Fairprice.
OK, shall post pics of some of my recent buys.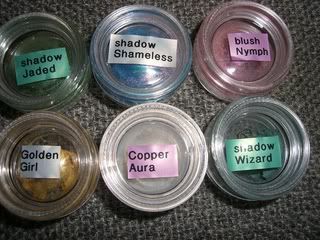 Mineral eye make up.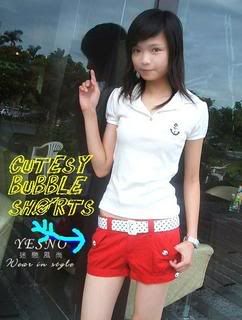 cute bubble shorts in chilli red!
it comes with the polka dot belt.
i likey!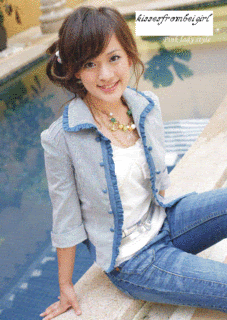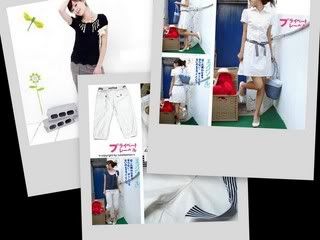 Have a fabulous weekend!