i bought more apparels again!!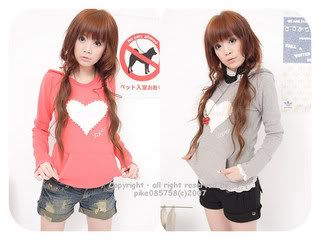 Pink heart top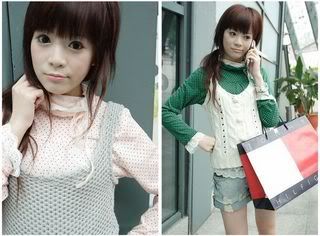 polka dot turtle necks.
i can't set my mind on which colour i want so i took both green and baby pink.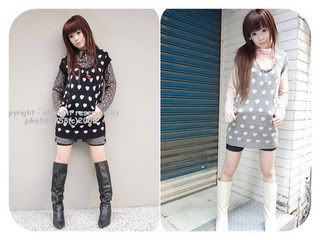 Grey hearts tunic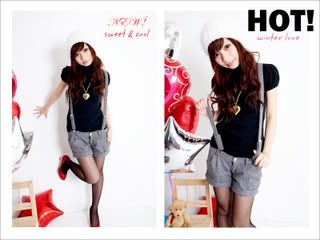 grey polka dot shorts with suspenders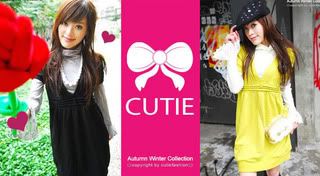 Black v-neck dress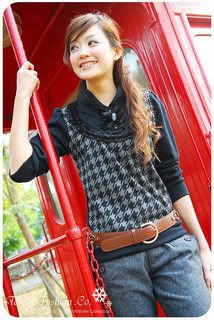 Houndstooth top
Black boots!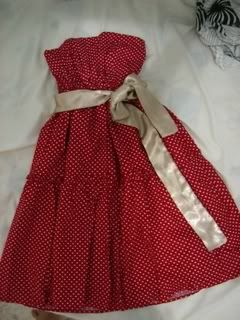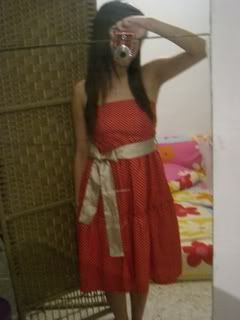 Cherry red tube dress with gold sash
Duo magazine pack!
featuring Nu Ren Wo Zui Da's special edition on many many hairstyles!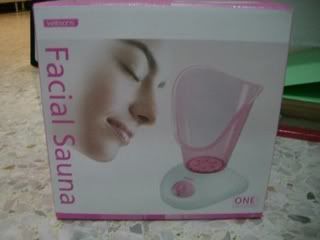 i haven't tried this yet.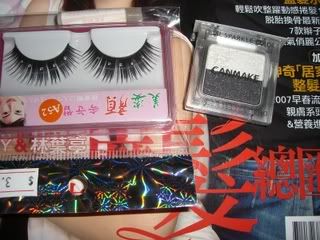 Falsies and sparkle e/s duo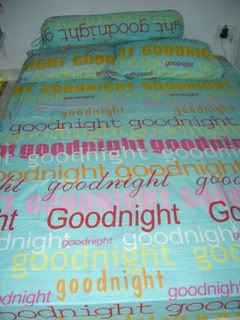 new Aussino sheets!
alrite, enough of my buys.
i shall now post abit on my trip to
LITTLE THAILAND
we had a very late dinner at this little restaurant called Diandin Leluk.
it's run by natives Thai and the staff is really friendly and warm.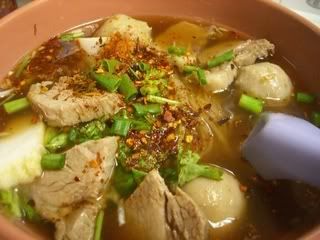 Pork noodles.
not nice, noodles were very hard and difficult to bite off.
very disappointing.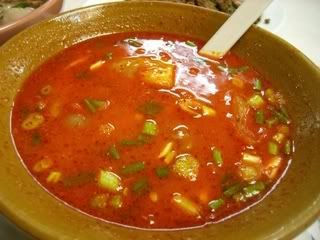 Tom Yum seafood soup.
on the contrary to the noodles, this was really really really good!
it costs SGD7 and it's really potent!
it numbed my taste buds and blocked my ears for a while.
i even teared abit!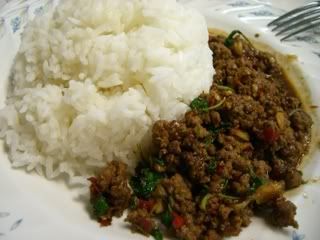 Beef with chilli and basil leaves.
i love this dish alot, it's simple, yet alwayz leaves me happy and satisfied.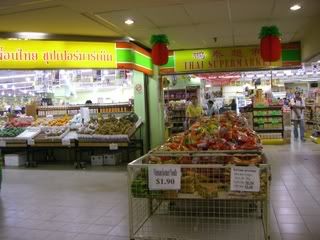 Little Thailand has a disco and supermarket!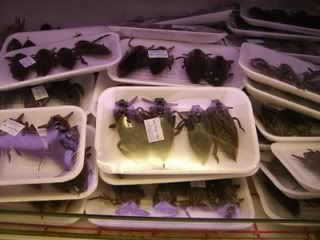 Look what i found, frozen in the supermarket?!
they're waiting for people to bring them home to be fried with garlic, garnished with salt and pepper and swallowed down your throars!
*yucks*
what are those by the way??
We bought a small tub of chilli flakes to try cuz Bing's colleagues were all raving about how nice and spicy this is.
it costs around SGD7-8 for a big tub in the shops outside the supermarket.
mine's the small tub which costs around $3.50 or so, got it from within the supermarket itself!
Little Thailand is actually Golden Mile, right in Singapore.
hee, for those who don't know.
______________________________________________________________________________
Time for some pictures.
Here are some pictures of birthday celebrations and some other occasions where we got together.
mostly were taken last year and some this year.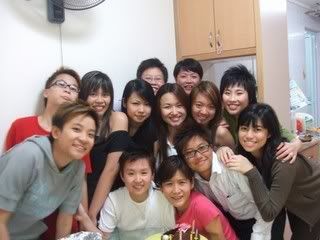 Syl's birthday- steamboat dinner.
Taken almost one year ago.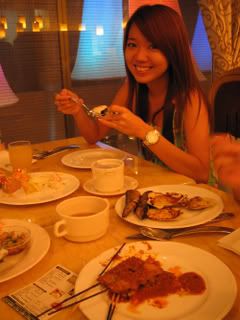 Lunch buffet at Paris on a lazy afternoon in March 2006.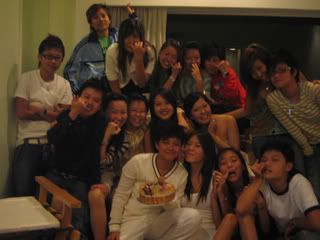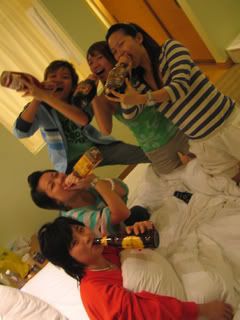 Jo's birthday at a hotel in Changi.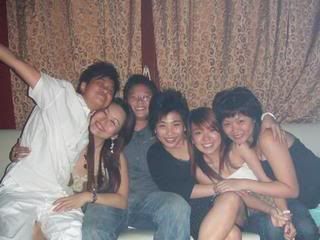 Diana's birthday at The Red Club.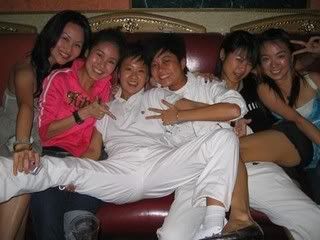 Pearly's birthday at Party World KTV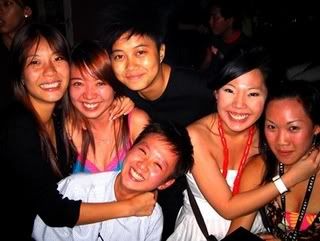 Happy, very noisy kids!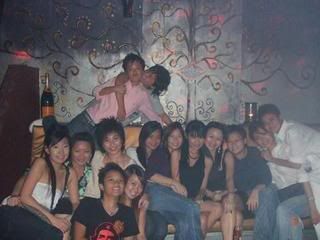 Yvonne's birthday at Club Momo.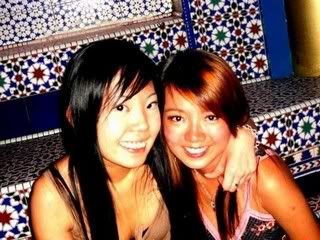 Taken at Zouk.
but i seriously don't remember i took this.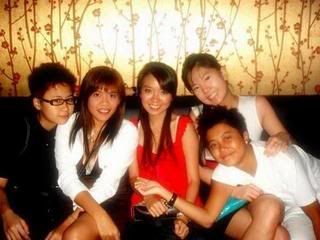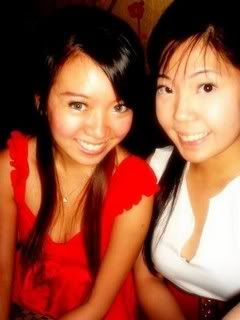 Fiona's birthday at Thumper's.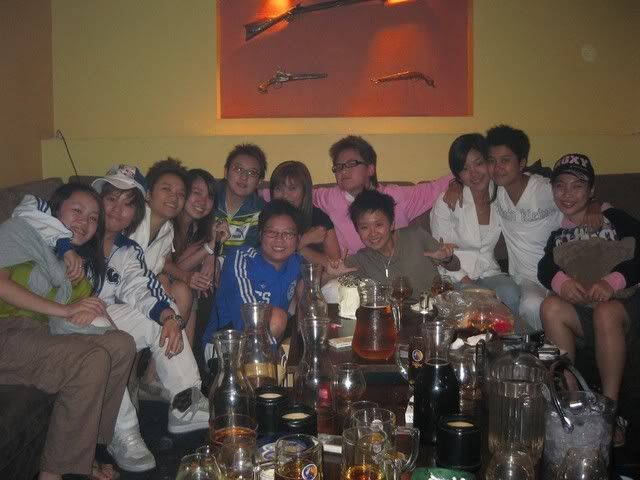 Lun's birthday at HOME KTV.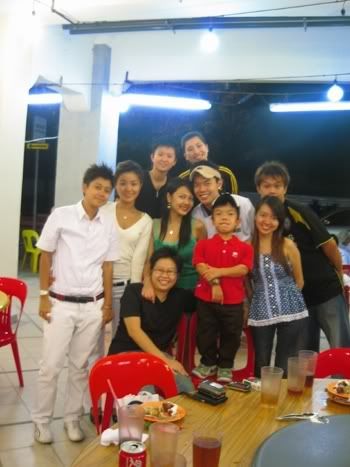 Jiehui's birthday- Dinner at Sin Hoi San.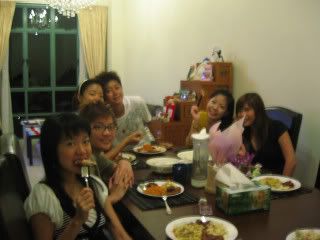 Dinner at Jo's sis's place.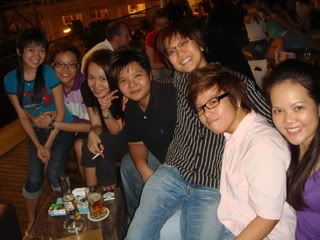 Jovan's birthday at The Loof.
Jac's birthday at Waiting Bar.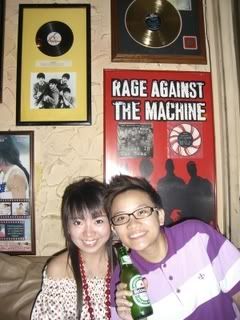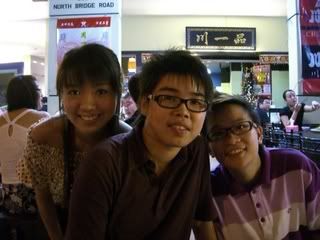 Karyn's birthday. (Steamboat dinner and Can Cafe)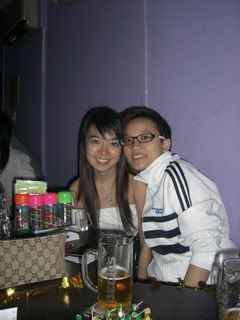 New Year's at Lollipop.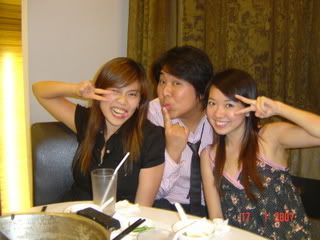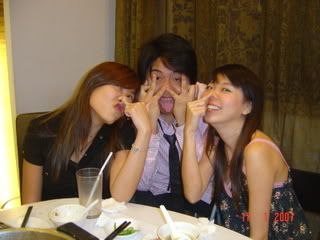 Shiying's farewell dinner at Xian De Lai and KTV after that.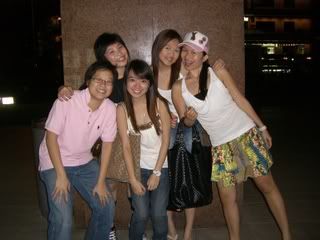 Dinner at Rajah Inn.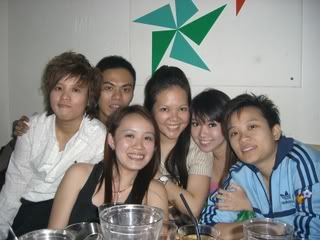 Nicole's birthday at THE ONE KTV.
i'm tired after digging out all these pictures.
i know i'm lazy, should have done this earlier instead of accumulating.
i have even more pics of food to upload!!!
that'll have to wait, i'm tired now.
nighteyz!