~*~Phuket + Bangkok Travaganza~*~
Day One
i'm finally back!
it seems like a really long holiday but it was a truly amazing one.
i fell even deeper in love with the Thais.
they made us smile all day long!!
i have an avalanche of pictures to upload and i can never finish them up in one day cuz of my super slow computer + the super slow uploading speed of dotphoto. (wonder what's wrong tonight)
now, let me show you my holiday journey.....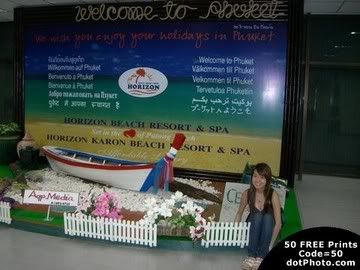 Arrival at Phuket.
We arrived at 7+AM in the morning, thailand time.
the flight was approximately 1 hour 25 minutes.
on the way out from the airport, we were greeted with many private cabbies tempting us with their cheap offers but i was advised many times to take the metered taxi which is around 100m away from the entrance to the airport.
however, a driver offered us this incredibly cheap deal of THB300 for 2 to our hotel in a minivan and we gave in to this temptation.
only to find out that they stopped us at a travel agency hoping to make some commission if we signed up for island hopping tours.
but we did not and after 1 hour, we reached our hotel.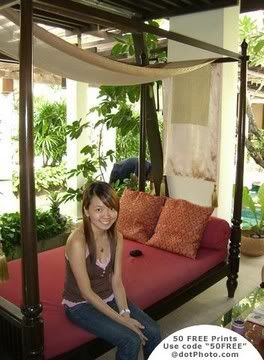 at the reception checking in.
we were served with some nice tasting tea.
Deluxe room with pool and garden view.
nice and cozy, with a contemporary Thai-style setting.
one of the things that attracted me to this boutique hotel was the french sari headboards hanging over the bed.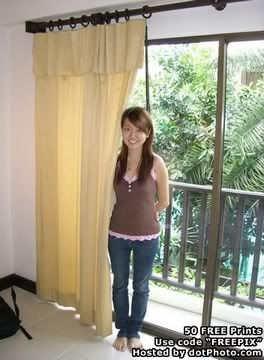 a little french balcony overlooking the pool which was partially blocked by some palm trees.
now, i truly understand what they meant by
pool AND garden view.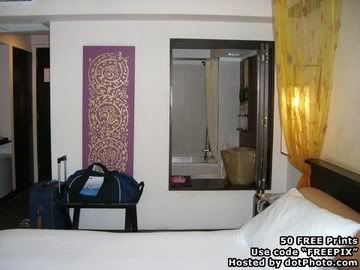 a little window to the bathroom.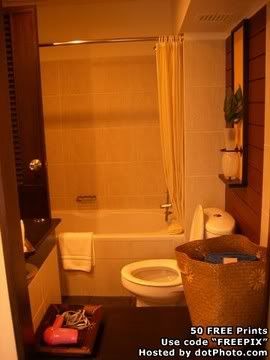 a closer view of the bathroom.
walkway to the restaurant, reception, exit.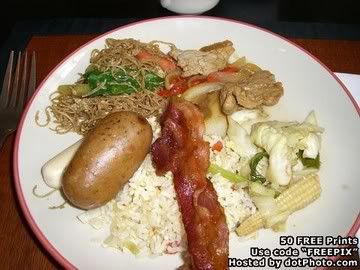 i love breakfast here, the ambience is good as well as the service and food!
Click here for more info on Burasari Resort Hotel
i would highly recommend this boutique hotel as it's nicely tucked away from the hustle and bustle of Patong beach, where you can enjoy tranquility.
however, it's just 2 minutes walk away from the beach where you can enjoy all activities and food.
exploring the area near Burasari.
mini bars are scattered everywhere here.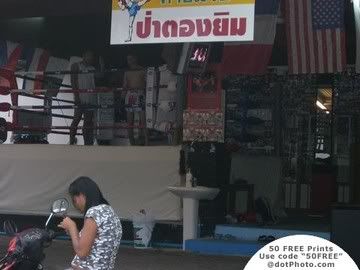 Thai boxing!
you can get to watch matches at Bangla Road.
they usually start around 8.45pm at night on certain days.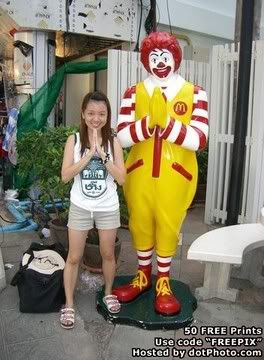 Macdonald's in front of Patong Beach.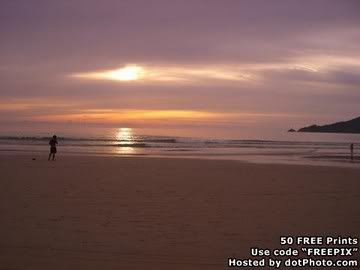 the magnificent sunset.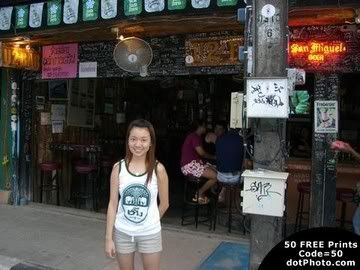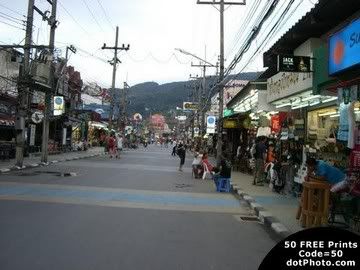 Bangla Road.
this road has many pubs and bars in abundance and may seem quite sleazy but it's nevertheless, safe to take a walk here.
Dinner at Savoey Seafood (click)
Casual, yet professional.
here, you get to choose the seafood you want and choose the way you would like it to be cooked.
it's just like shopping with that basket!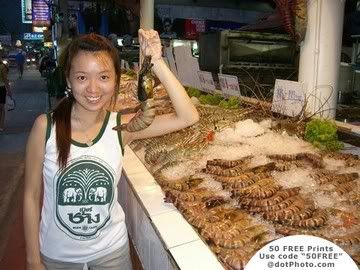 the tiger prawns are really huge!
and we chose to have our dinner by the beach.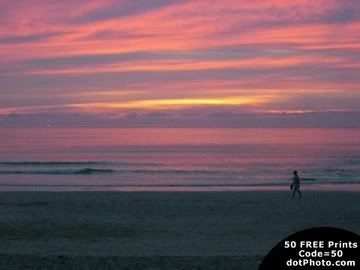 with the amazing sunset accompanying us.
Savoey has lots of variety, food is relatively fresh but i believe there are better restaurants with better quality of food out there.
i love the ambience here though!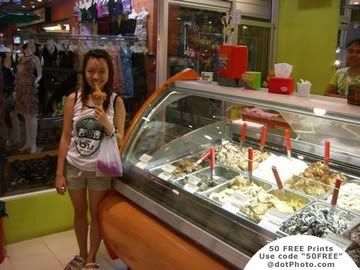 i found this little Gelato shop along Rat-U-Chit Road, behind Bangla Road.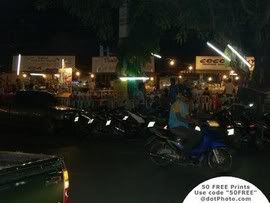 hawkers selling cheap and good seafood at Rat-U-Chit Road.
walk towards the end of Bangla Road and turn to your left, you'll see these hawkers after a few minutes.
we did not eat here as they're extremely pushy and hardly gave us a chance to choose which we want to eat from.
i have a little more pictures taken during the first day at Phuket but it's in another camera which isn't with me at the moment, will post them again soon!
will continue with more info and pics tomorrow.
*yawn*